Nearly 40 people living on the same road have in a small Australian town have been diagnosed with cancer in the last 15 years after deadly chemicals were found to have contaminated their water.
In 2015, residents in Williamtown, New South Wales, were told that their water supply had been polluted with PFAS chemicals from a firefighting foam used at a nearby Australian Royal Air Force base for decades.
The 5km stretch of road has been called "The Red Zone" because 39 people who lived within it have been diagnosed with a form of cancer.
"Every single person on the street who doesn't have cancer is now worried that they are going to get it," Des Maslen, a cancer victim, told Channel Nine.
"I said to them, 'Look, we have to go and get blood tests.' But my 12-year-old daughter won't - she's too scared. She's that petrified she's going to find out she's got something that's going to kill her... she won't go to the doctors."
Maslen has had several several skin cancers removed. He is one of many locals who have suffered from variations of the disease, including breast, prostate, bowel and stomach cancers.
Channel Nine also reported that residents have suffered from non-Hodgkin's lymphomas, leukaemia diagnoses and a rare neck tumour.
Parents Samantha and Jamie Kelly are scared. Their nine-month-old son William has been found to have PFAS chemicals in his blood.
"We had been so thorough in our behaviour changes at home, we had stopped eating chicken eggs, we'd stopped eating all the vegetables," they said.
"William had never set foot on the lawn outside our home, we had gone above and beyond what they had recommended to the point of paranoid."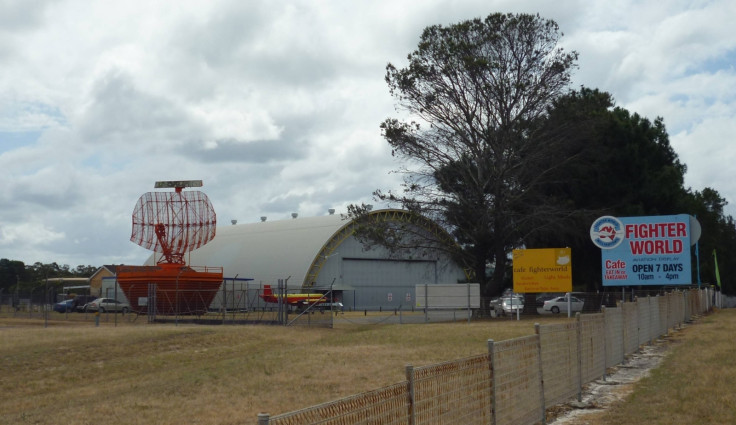 Now 450 people living in the Red Zone have launched a class action against the Australian government because their homes have become worthless.
"We want to be able to get people out of the area, people that are trapped, the young families that have children with high blood levels and who are trapped because their properties are worthless and they can't sell them," resident Lindsay Clout said.
The federal government has said it is "working closely" with residents and last year announced a $55m package to address the PFAS contamination issue.
It said, in a statement: "This package included a number of initiatives specifically for the communities of Williamtown and Oakey including an epidemiological study that is investigating the potential health effects of these chemicals, dedicated mental health and counselling services, appointment of Community Liaison Officers in both communities, a voluntary blood testing program for eligible residents and workers, and connection of properties to reticulated town water."