In the early hours of Monday (14 August), Sierra Leoneans woke up to devastating torrential rains that caused flooding and a massive mudslide, which mostly caused tremendous damage in Mortormeh, Kamayama and Kaningo communities in the outskirts of the capital Freetown.
Sierra Leone government's initial reports indicated that over 300 bodies had been recovered, but search and rescue operations were still ongoing.
Latest estimates suggest that at least 400 bodies have been recovered and brought to the central morgue in Freetown, but it is estimated that the number of victims may increase to the thousands.
Many more have lost property and possessions due to the deadly flooding and government reports indicated that hundreds are currently homeless, with nowhere to go. The majority of these people are young vulnerable children, mothers and infants in need of urgent help.
Furthermore, health workers have warned of an impending health crisis due to the fact that corpses have been left in the out and mass burial of bodies is still underway.
Many agencies working on the ground are doing their utmost best to respond to the disaster, which has now been described as unprecedented tragedy.
As the painstaking task of recovering the victims continues, I have been appalled by the lack of outcry or support from the international community.
It's now Thursday (17 August), and I note an eerie silence by some of the international leaders and communities.
The lack of response is a concern. Sierra Leone, a country of contrast, has seen its own share of challenges from the civil war, the Ebola crisis and now this latest disaster and it is struggling to cope.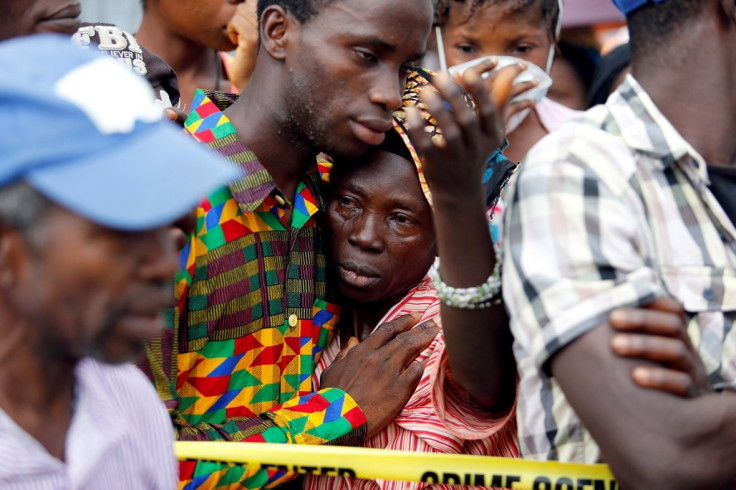 I must applaud the several African leaders who have personally and officially expressed their support and sympathy to the people of Sierra Leone.
One such leader is the Guinean President Alpha Conde, who visited Sierra Leone a day after the disaster to show sympathy to the government and people.
With a show of union, President Conde and Sierra Leone's President, Dr. Ernest Bai Koroma, met with survivors and rescue workers at the site of the deadly mudslide in Regent.
More African countries – mainly Senegal and Ivory Coast – have also sent high powered delegates to engage in meaningful dialogue on the aid and rescue efforts. The two countries, along with Guinea, also made substantial financial donations and sent relief items to aid the rescue efforts.
I have also seen an outpouring of support and assistance from the diaspora communities of Sierra Leoneans abroad from UK, France, Germany and the US, again sprung up with support for their fellow citizens hit hard by the deadly mudslide.
Many private individuals are also using social media platforms like Facebook and Twitter to exert their support in initiating a call for action, with so many other smaller gestures to show solidarity for the victims and survivors.
However, more has to be done. The task ahead is to provide survivors with long-term recovery, psychological and mental health support for victims.
There is a responsibility on all our part to assist countries like Sierra Leone deal with such a disaster.
There are various ways to help via several leading charities working on the ground. Please visit Unicef , Red Cross,World Vision, Street Child, Tacugama, Global Giving and AdvocAid.

---
Alimatu Dimonekene is an award winning anti-FGM campaigner from Sierra Leone. She is the founder of ProjectACEi, an organisation that aims to tackle violence against women and girls in the UK and Sub Saharan Africa. You can follow Alimatu on Twitter.
---