Venezuela's capital city of Caracas has become the world's most dangerous city after toppling the Honduran city of San Pedro Sula, which took the top spot for four consecutive years. San Pedro Sula was ranked second after a decrease in its homicide rate.
El Salvador's capital city of San Salvador was placed third, while the Mexican city of Acapulco and Maturin in Venezuela were ranked fourth and fifth respectively. The ranking of the top 50 most dangerous cities, published by the Mexico Citizens Council for Public Security, features 41 cities from Latin America and 21 from Brazil, which is scheduled to host the Olympics Games this summer.
The ranking is based on the number of homicides per 100,000 inhabitants.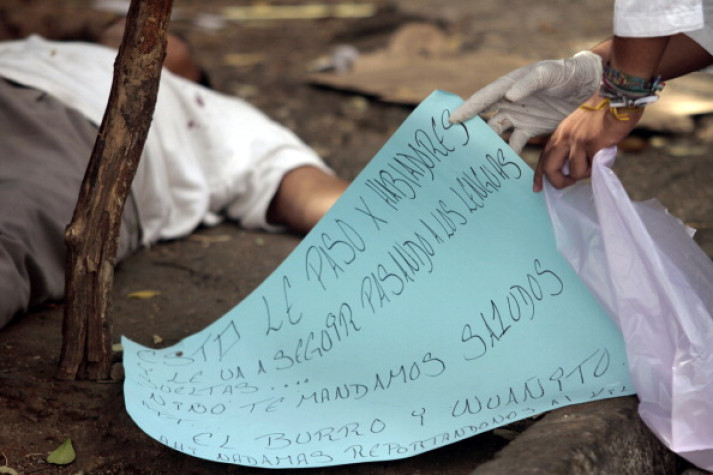 South Africa's Cape Town, Durban, Nelson Mandela Bay and Johannesburg were ranked 9th, 41st, 42nd and 47th on the list, while St Louis in the US, Baltimore, Detroit and New Orleans took the 15th, 19th, 28th and 32nd spot.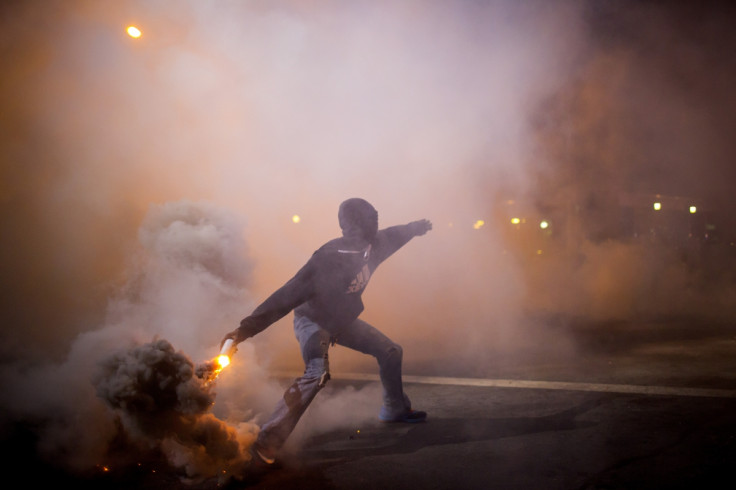 "Narcotics are the biggest black market earner of all. Estimated to be worth more than three hundred billion dollars a year, the global industry has pumped huge resources into criminal empires decade after decade," Ioan Grillo, author of Gangster Warlords: Drug Dollars, Killing Fields, and the New Politics of Latin America, told Business Insider.
"So that amount of money, $100 billion a year, 10 years, a trillion dollars, 30 years, $3 trillion. That amount of money pumps in these organizations ... buying more guns, paying more assassins, bribing more police, bribing more politicians ... and that is why the region right now, Latin American and the Caribbean, are at a boiling point," Grillo said.
Here is the list of the world's top 50 most violent cities in 2015 by homicides per 100,000 inhabitants:
1. Caracas, Venezuela – 119.87
2. San Pedro Sula, Honduras – 111.03
3. San Salvador, El Salvador – 108.54
4. Acapulco, Mexico – 104.73
5. Maturin, Venezuela – 86.45
6. Distrito Central, Honduras – 73.51
7. Valencia, Venezuela – 72.31
8. Palmira, Colombia – 70.88
9. Cape Town, South Africa – 65.53
10. Cali, Colombia – 64.27
11. Cuidad Guayana, Venezuela – 62.33
12. Fortaleza, Brazil – 60.77
13. Natal, Brazil – 60.66
14. Salvador, Brazil – 60.63
15. St Louis, Missouri, US – 59.23
16. Joao Pessoa, Brazil – 58.40
17. Culiacan, Mexico – 56.09
18. Maceio, Brazil – 55.63
19. Baltimore, Maryland, US – 54.98
20. Barquisimeto, Venezuela – 54.96
21. Sao Luis, Brazil – 53.05
22. Cuiaba, Brazil – 48.52
23. Manaus, Brazil – 47.87
24. Cumana, Venezuela – 47.77
25. Guatemala City, Guatemala – 47.17
26. Belem, Brazil – 45.83
27. Feira de Santana, Brazil – 45.5
28. Detroit, Michigan, US – 43.89
29. Goiania, Brazil – 43.38
30. Teresina, Brazil – 42.64
31. Vitoria, Brazil – 41.99
32. New Orleans, Louisiana, US – 41.44
33. Kingston, Jamaica – 41.14
34. Gran Barcelona, Venezuela – 40.08
35. Tijuana, Mexico – 39.09
36. Vitoria da Conquista, Brazil – 38.46
37. Recife, Brazil – 38.12
38. Aracaju, Brazil – 37.7
39. Campos dos Goytacazes, Brazil – 36.16
40. Campina Grande, Brazil – 36.04
41. Durban, South Africa – 35.93
42. Nelson Mandela Bay, South Africa – 35.85
43. Porto Alegre, Brazil – 34.73
44. Curitiba, Brazil – 34.71
45. Pereira, Colombia – 32.58
46. Victoria, Mexico – 30.50
47. Johannesburg, South Africa – 30.31
48. Macapa, Brazil – 30.25
49. Maracaibo, Venezuela – 28.85
50. Obregon, Mexico – 28.29