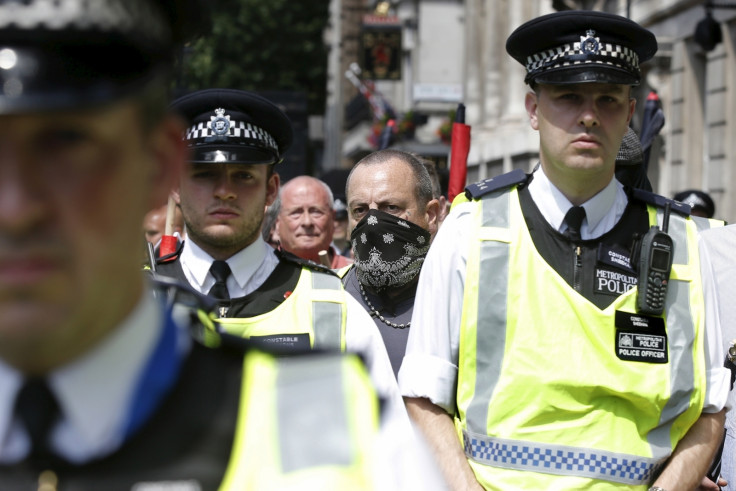 59 Metropolitan police officers have been sacked or punished for racist behaviour in the past five years, a Freedom of Information (FOI) request has revealed.
The police force dismissed 18 officers and disciplined 41 after receiving complaints about race discrimination, the Evening Standard reported.
The figures also showed that 37 racial discrimination cases were referred to the Independent Police Complaints Commission (IPCC) between January 2012 and May this year.
In the past five years, more officers were fired than in the previous decade, when six officers were forced to depart for racist behaviour. In total, 120 police officers were found guilty of racism between 1999 and 2011. The majority received a sanction, most commonly a fine.
In 1999, the Metropolitan force was branded "institutionally racist" in the Macpherson Report, commissioned to investigate the response to the 1993 murder of black teenager Stephen Lawrence.
Since the Macpherson Report was published, the IPCC has received 550 complaints of officers accused of racist behaviour.
Examples of racist behaviour include one officer remarking that an area in London needed to be "ethnically cleansed" and racist comments sent via messaging apps.
In 2013, PC Alex MacFarlane was sacked after a recording emerged of him telling a black suspect: "The problem with you is that you will always be a n*****."
Another off-duty officer racially abused a ticket inspector when he asked the friends he was travelling with to pay a penalty fare.
Retired superintendent Leroy Logan, who chairs the Metropolitan's Black Police Association, told the Evening Standard he was "saddened" by the figures.
"This saddens me as an officer who gave evidence at the Stephen Lawrence inquiry. Nothing has really significantly improved so I am led to only come to the same conclusion — that the organisation is institutionally racist," he said.
Scotland Yard has vowed to improve diversity in the force, as currently only 13.4% of its workforce is non-white.
When asked to comment on the FOI figures, a police spokesperson said: "Staff must act with professionalism and integrity at all times. Where conduct is proven to have fallen below standards expected, the MPS will take robust action to ensure staff are appropriately disciplined."
The figures were published on the same day as Labour MP David Lammy's review into racial bias in the criminal justice system.
Lammy's report revealed a huge disparity between the number of BAME and white offenders who end up in prison. One of the concerning examples of disparity included the statistic that BAME individuals are 240% more likely to end up in prison for drug offences than white offenders.