7/7 anniversary: Explosive trailer for Gerard Butler film London Has Fallen deemed 'insensitive'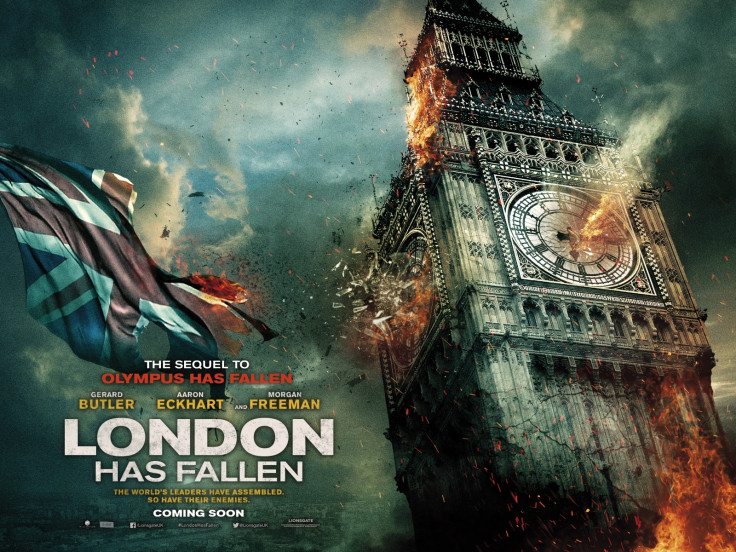 Gerard Butler's upcoming movie London Has Fallen has been labelled "insensitive" as it releases its promotional material just days before the 10<sup>th anniversary of the 7/7 terrorist attacks.
The teaser trailer for the Olympus Has Fallen sequel, which is not coming out until January 2016, was released on 1 July depicting explosions and scenes of destruction across England's capital involving iconic buildings such as the Houses of Parliament and Westminster Abbey. It has spurned backlash with critics suggesting it is poor taste to promote the film at this time.
Not only has the material been unveiled so close to the milestone of the events that took place in 2005, it has also come after the recent hotel attack in Tunisia, which saw more than 30 Britons killed and many more injured.
The chair of Tavistock Memorial Trust, an organisation set-up to provide a lasting remembrance of the 52 people killed and more than 700 injured in London in 2005, spoke to The Mirror, airing his concern about the misguided timing of the promo.
"This is not the first time that Hollywood has been insensitive. If the story is about terrorism then this is extremely insensitive," Philip Nelson said. "People have also recently died of a terrorist attack in Tunisia. I have seen an image of Big Ben with the clock face blown out, that's also insensitive.
"[Our Trust] has had lots of help from America so I just think that these are the wrong images to portray."
Given London Has Fallen is not out for another six months, arguments have been made that the posters and trailer could have been released at a later date.
The film stars Gerard Butler, Morgan Freeman and Aaron Eckhart, with London coming under attack from a terrorist group plotting to assassinate all world leaders as they gather for the funeral of a British prime minister.
© Copyright IBTimes 2023. All rights reserved.