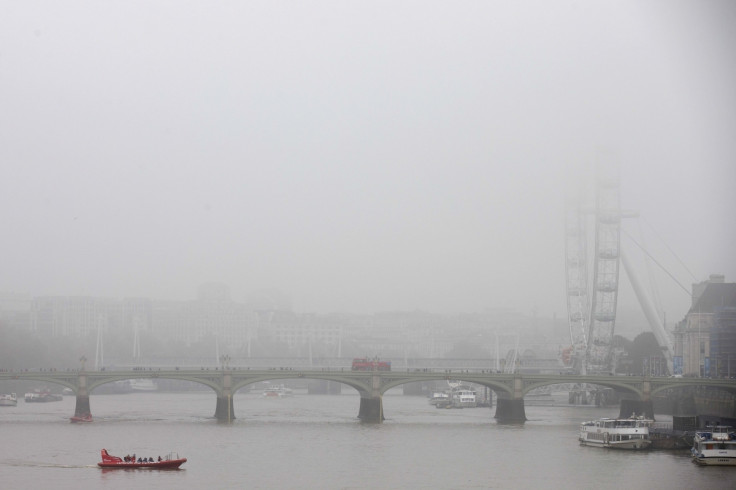 A London airport cancelled 77 flights today (Wednesday 28 December) as severe weather reduced visibility for aircraft going to and from the capital.
City Airport has been clouded in low fog and mists since last night and has been forced to take extreme action for safety reasons. Almost every departing flight scheduled since 7.30am GMT this morning has been cancelled while the majority of arrivals have been cancelled or diverted.
At 2.30pm 69 flights had been cancelled but just 15 minutes later this number had risen to 77. The number is expected to rise further.
A spokesman for the airport, which lies near the Canary Wharf financial hub, said: "The fog warning is still in place and we continue to monitor the situation on the airfield and Met Office forecasts."
Heathrow, situated just west of London is Britain's busiest airport. It has had fewer flights delayed due to fog clouds less thick than those at City.
Both airports will be hoping that the fog lifts as the day continues and that something approaching a normal service will be able to resume this evening. Poor visibility also disrupted services at City, Heathrow and London Luton Airport in the run-up to Christmas.
Both airports have published tweets urging passengers to check their flights statuses online before making any journeys.
The Met Office has issued a yellow weather warning for the South of England and warned that driving conditions will continue to be treacherous. This morning a woman was killed and another is fighting for her life after a 21 car pile-up on the A40 in Oxfordshire that experts believed was caused by a combination of fog and icy roads.
The Met Office Chief Forecaster said: "A few patches of fog will persist during Wednesday afternoon ... whilst not all areas will have fog, where it does form the visibility could be less than 100 metres. Combined with temperatures below freezing, there is also the risk of ice forming on some untreated surfaces particularly later in the night and early on Thursday morning."
IBTimes UK will be reporting any further developments.