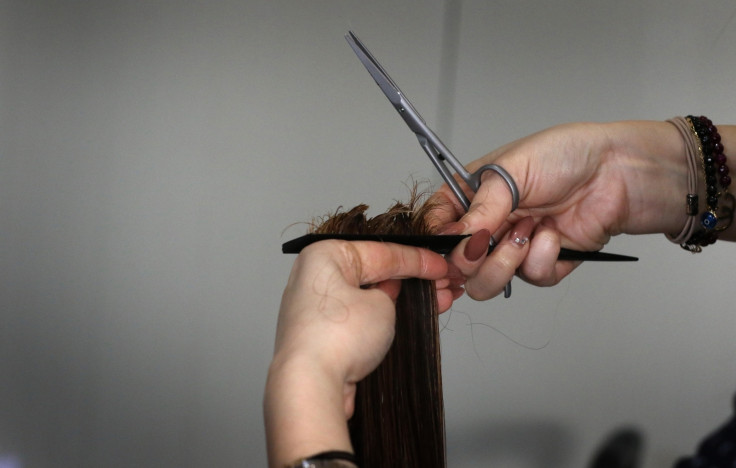 An eight-year-old boy was barred from taking part in the annual Christmas concert because his school found his haircut "extreme". Khai Okojie from the Ellenbrook Community Primary in Salford, Greater Manchester was made to sit in his classroom while the rest of the students sang carols at a nearby church.
The boy's mother, Jo Ellis, a primary school teacher herself, was disturbed by the treatment and called it "cruel" and "harsh". She will be filing a formal complaint against the school, she reportedly said.
"The school has no Christmas spirit at all. It is so cruel," Jo told the Manchester Evening News. "Khai had been practising his singing at home and was really looking forward to the concert."
Ellis recalled how Khai was excited about the event because she would be able to attend it for the first time.
"His dad, Dasuki, took him for a haircut at the weekend. I do not think its extreme, which is what the school say. It is curly on top and short at the back," she argued.
"The school called me to say he could not go to the concert. I explained that I had been looking forward to seeing him in the concert and it was unfair to punish me too.
"Khai's friend, who is in the same class, has a very similar haircut, I think it is very, very, harsh the way he has been treated, to stop a child going to a Christmas concert because of his haircut is ridiculous."
The parents had received a letter from the school in May warning them about the rules after Khai came sporting a similar haircut. "The school has a very clear dress and appearance code which clearly states children will not be allowed to represent the school in sports, school productions, outings, assemblies or photographs etc. until their appearance upholds the high standards set by the governors. We do regularly remind parents of this," chair of governors Suzanne Charlesworth said via the Manchester Evening News.
According to the school's website, "Any styles which cause a potential health and safety issue will not be allowed nor will any style/accessory which is not formal school wear or causes a child to be the subject of embarrassment, teasing or argument.
"Fashion haircuts are not allowed, neither is excessive use of gel etc. Children should not have their hair cut in any extreme styles, e.g. too short, (less than a number 3 -approximately 1/2 inch or 1cm- anywhere). Children should not have their hair or eyebrows shaved," the dress code stipulates.
"Tramlines/patterns, highlights/colours/ military styles; steps or 'undercuts' (two different lengths) in the hair are not allowed."
Ellenbrook Community Primary recently earned an 'outstanding' grade by Ofsted.