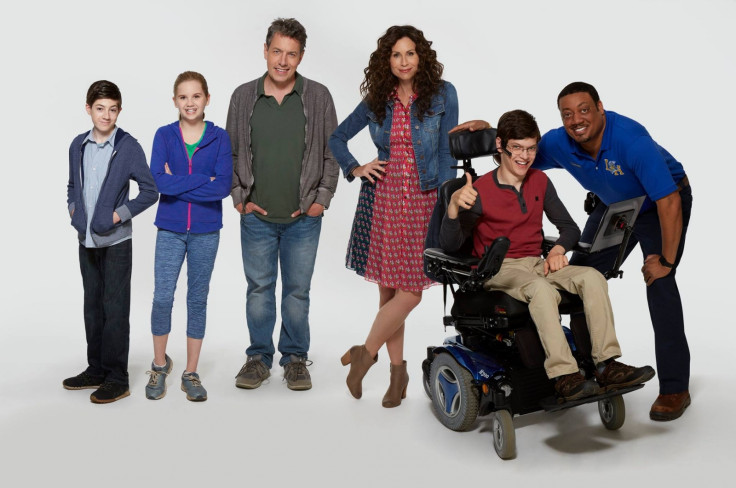 ABC's brand new comedy series Speechless premieres its pilot episode on 21 September. Created by Scott Silveri, who has the popular sitcom Friends to his credit, Speechless deals with a teenager with cerebral palsy, his fiercely protective mother, and his supportive family. Yet, Silveri says the new series is not "the disability show".
Click here to watch Speechless season 1 premiere live online on the official website of ABC. The pilot episode will air on Wednesday (21 September) at 8.30pm EST.
Minnie Driver plays the matriarch of the DiMeo family, which is constantly on the move for a special reason. As a mother to three children, Maya DiMeo is most concerned by her eldest son JJ, who has cerebral palsy.
Fighting for her son's rights has almost become the mission of her life and this seems to take a toll on Jimmy (her husband played by John Ross Bowie), and her two other children Ray (Mason Cook) and Dylan (Kyla Kenedy).
The synopsis for the pilot episode says Maya will move her family to a new school district so that her wheelchair-bound son can finally find better school conditions and a full-time "voice". But, while tending to the needs of JJ, Maya might be compromising on her other son's situation, who is not very pleased with the constant move.
"There's a pride to who this family is and there's not a shred of apology. They've got a little bit of a chip on their shoulder and it's fun," Silveri told The Hollywood Reporter about Speechless, "I don't think that's something unique to living with somebody with a disability. A lot of families feel different, and that's what we're trying to tap into here — dealing with being different without apologizing for who you are."
Watch the trailer for Speechless here:
With the constant moving and the fight to find justice for JJ, the showrunner promises some hilarious moments and comic punches in his upcoming ABC series. Silveri, whose own brother has cerebral palsy, takes a different approach in Speechless ensuring it's not "an afterschool special".
To find out how the DiMeo family deals with their condition, watch the Speechless premiere on Wednesday on ABC.