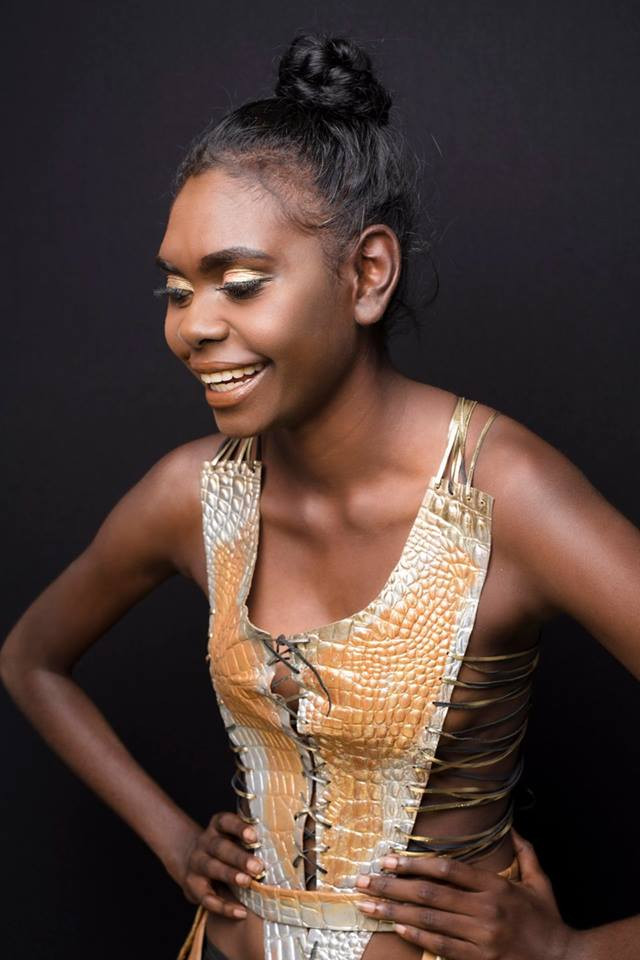 A 19-year-old aboriginal model will make history when she represents the Northern Territory at the Miss World Australia competition. Maminydjama Maymuru, who goes by the model name "Magnolia", was selected to be the face of the region at the upcoming national finals and in doing so, is aiming to break many stereotypes still prevalent in the beauty industry down under.
Maymuru, who comes from the small town of Yirrkala, was first spotted in 2014, by a scout who offered her the opportunity to model for a fashion show. At the time she rejected the offer but the same scout spotted her a year later and renewed his offer. The teen decided to try something different and walked the ramp at a show in Darwin in October 2015.
"I thought — I'm a woman just like everybody else," she told ABC News.
"If people don't accept me just because I'm indigenous or from community, it won't bother me... I was very, very nervous. I thought: 'What if I fall over or trip? I'll be on the news.' But I threw [those thoughts] away and decided to get through with it."
She will now go on to participate in the Miss World Australia contest in July after being selected to represent NT, where 30% of the population is aboriginal. The sports and recreation officer is hopeful that her participation will break the preconceived notions of beauty.
"I want people to know that it took a lot for me to come out of my shell and do this," Maymuru said during a charity event at Parliament House.
"I wanted to break the cycle of how people see life back in community."
Luckily for the young model who doesn't agree to shoots that show her legs, the global contest last year decided to remove its swimsuit round. Chairwoman of the Miss World Organisation Julia Morley explained to Elle magazine, "I don't need to see women just walking up and down in bikinis. It doesn't do anything for the woman. And it doesn't do anything for any of us."