A Florida man accused of sexually battering an eight-year-old girl allegedly told detectives it was her fault for "wearing provocative clothing".
Sydney Allan Markland, 68, is accused of sexually assaulting the child, who knew him, at his home in Ocala, Marion County, in July last year.
The religious devotee allegedly asked her to help him carry some fried chicken into his house because he had a broken leg.
Once inside, he allegedly removed her trousers and touched her sexually, Click Orlando reported.
After the assault, Markland "told [the victim] not to tell anyone, kissed her on the cheek and read from the Bible" according to a detective report.
Markland was a well known member of the community, often called "Dread" because of his hair style. One neighbour described him as man who "knows the Bible and preaches it inside out".
Another neighbour, Steve Sarju, claimed he had witnessed the victim fleeing Markland's house last June, saying: "When she [started] running and crying [with] her pants down, I knew something was up."
Police claim that Markland admitted to the assault and offered two separate lines of defence: first, that such actions were permissible in his "culture" and, second, that she had encouraged the sexual contact.
"She was wearing provocative clothing," Markland told detectives, according to their report. "Her actions suggested that she was consenting to sexual contact."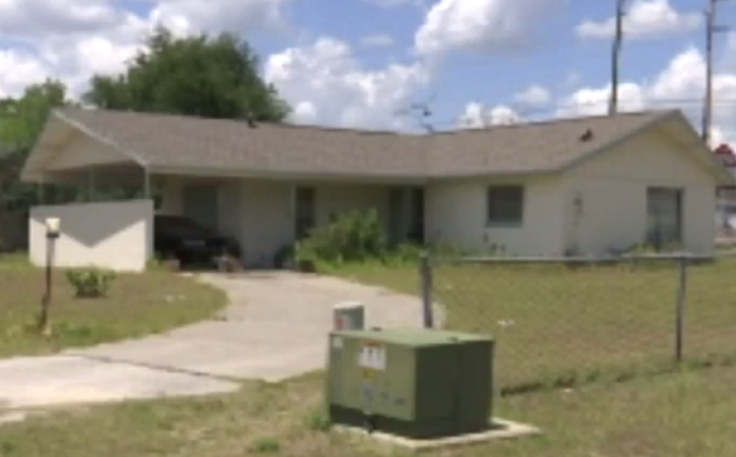 Markland was charged on Friday (12 May), 10 months after the offence. DNA results found on the girl's clothing were matched to his but the results only came back in December.
"Sometimes, these cases take longer to build so we have as strong of a case as possible, especially when it goes to trial," Marion County Officer Lauren Lettelier said.
"We don't have any direct evidence to believe that he may have molested any other children, but he has not been truthful with us so we are still asking if anyone who could be a victim to come forward" she added.
Markland is charged with sexual assault on a victim under 12 years old, lewd and lascivious behaviour, molesting a victim less than 12-years-old and crimes against a person to lure and entice a child under 12 years old.
He is being held without bail at Marion County jail.