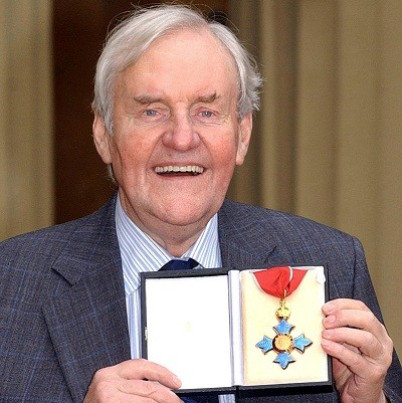 The actor Richard Briers, best known for his role in the popular sitcom The Good Life, has died at the age at 79, his agent has confirmed.
Briers, who also appeared in Ever Decreasing Circles, Monarch of the Glen and Doctor Who, recently revealed that has been suffering from the lung disease emphysema for the last five years.
Briers said it years of heavy smoking was to blame. He was said to have smoked more than 500,000 cigarettes over his lifetime.
His agent Christopher Farrar, said the actor had died peacefully at his home.
Farrar, of Hamilton Hodell, added: "Richard was a wonderful man, a consummate professional and an absolute joy to work alongside.
"Following his recent discussion of his battle with emphysema, I know he was incredibly touched by the strength of support expressed by friends and the public.
"He has a unique and special place in the hearts of so many. He will be greatly missed. Our thoughts and deepest sympathy go to his family at this sad time."
Sir Kenneth Branagh, who worked with Briers several times on stage and screen, said: "He was a national treasure, a great actor and a wonderful man. He was greatly loved and he will be deeply missed."
Briers was made an OBE in 1989 and a CBE in 2003. As well as appearing in several TV programmes, he also starred in many films such as Much Ado About Nothing and the 2012 comedy Cockneys vs Zombies.
He also provided the voice for several cartoon characters, such as Fiver in the 1973 film Watership Down, and the voices for much loved children's cartoon Roobarb and Custard.
In a recent interview with former co-star Prunella Scales he told the Daily Mail he had left it "too late" to qui smoking despite giving up 10 years ago.
He added: "If you do it in your 30s, you're OK, but after 30 it gets you. I was diagnosed five years ago and didn't think it would go quite as badly as it has. It's a bugger, but there it is. I used to love smoking."