Who's the fairest of them all? People Magazine says it's Sandra Bullock, and has anointed her the most beautiful woman of 2015 in its annual ranking of the gorgeous.
The 50-year-old actress, the oldest woman to ever grab the top spot, scoffed at the award as "ridiculous" in an interview in the magazine.
"Real beauty is quiet," she said. "Especially in this town, it's just so hard not to say, 'Oh, I need to look like that.' Be a good person; be a good mom; do a good job with the lunch; let someone cut in front of you who looks like they're in a bigger hurry. The people I find most beautiful are the ones who aren't trying."
The Oscar-winning star of Gravity, The Blind Side and Crash juggles work with being a single mother to her five-year-old adopted son, Louis. He has her wrapped around his little finger, she admits, adding: "But I will never let him know it. We have rules. I let everyone else be the aunties and uncles who spoil him and I'm the one that lays down the law."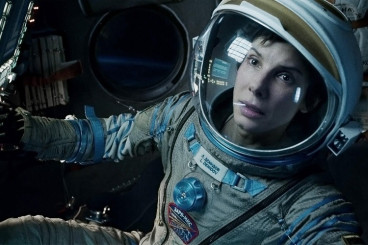 She credits exercise and a healthy diet — and love from Louis — for keeping her fit.
One night, Louis "asked why I have wrinkles," Bullock recalled. "I said, 'Well, I hope some of them are from laughing so much.' And he touched my face and said, 'You're not old, you're just happy.' "
Also making the most beautiful cut this year are transgender actress Laverne Cox of Orange is the New Black, Bring It On and City of Angels actress Gabrielle Union, Problem singer Ariana Grande, and model Gigi Hadad.The issue hits news stands on 26 April.
Last year's pick was Mexican-Kenyan actress Lupita Nyong'o, who won an Oscar for her role in 12 Years a Slave.