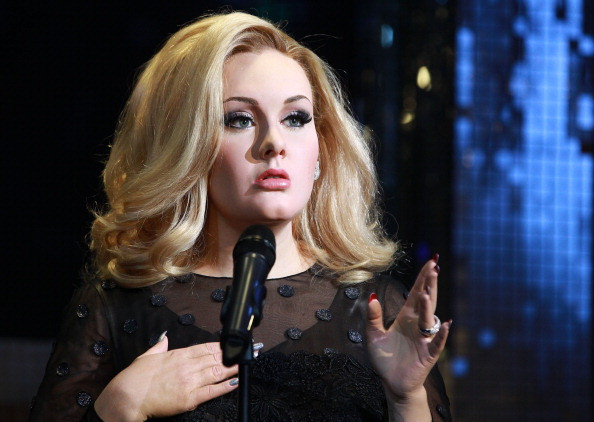 British singer Adele's relationship with her partner Simon Konecki is reported to be on the rocks, as he moves out of their £2.5m Brighton home.
The multi-millionaire Grammy winner and her partner, who is the father of her two-year-old son, have rarely been seen together for over two months, according to a report in the Sun on Sunday.
"Simon is back at his bachelor pad. It doesn't bode well for the relationship," said a source.
The last time they were seen out in public was in June when the couple had dinner at the upmarket Chiltern Firehouse in London's Marylebone. However, the two reportedly had a row, as Adele sped off in a car, leaving Konecki alone on the street.
Last week, Adele was a no-show at Sir Elton John's wedding with David Furnish, sending her regrets for not being able to attend. Her note read: "Biggest congratulations my loves. Have a wonderful day. I'm sorry we are not there. See you in 2015. Love Adele, Simon and Angelo. x."
Adele is now spending time at her London home and also staying with her mother.
Old Etonian Konecki, the boss of Drop4Drop, a clean water charity, is reportedly living with friends in Brighton.
A source said: "It isn't clear if they've formally split, but they are certainly not living together anymore.
"The fact that Simon has moved back into his old bachelor pad doesn't bode well for the relationship either.
"One of the last times they were seen in public ended in her heading home alone after an argument."
The singer who is worth a reputed £45m, previously praised Konecki in a US Vogue interview. "He's wonderful. And he's proud of me, but he don't care about what I do or what other people think. He looks after me. I don't think I would have gotten through the recovery for my surgery if it hadn't been for him."
However, she had denied reports that they were wed, tweeting: "I'm not married… Zzzzzz."
Her latest album was due for release before Christmas, but is reportedly still not finished and there is no release date.
However, Adele has taken to Twitter to deny that she and Konecki have gone their separate ways.
Just wanted to wish everyone happy holidays & all the best for 2015! PS Simon & I are still very much together, don't believe what you readx

— Adele (@OfficialAdele) December 28, 2014