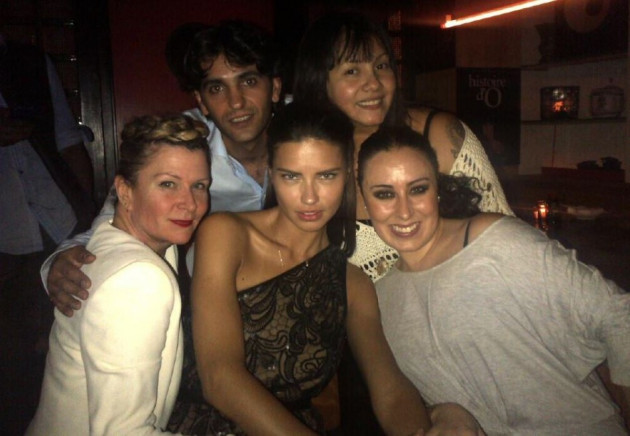 Brazilian supermodel Adriana Lima celebrated her 32nd birthday at the opening of a Vince Camuto Signature flagship store in New York City.
The Victoria's Secret Angel, who is married to former NBA player Marco Jarić, showed off a stunning figure in a one-shouldered VC dress with black sequin work. Lima, who has two children - Valentina and Sienna - completed the look with a silver box clutch and matching peep-toe high heels.
The gorgeous South American was joined by fellow Victoria's Secret model Lindsay Ellingson, who also opted for a VC creation - a sleeveless white frock with a centre zip in the front.
"Thank you for the wonderful birthday wishes!! I'm having a great birthday and you amazing fans make it even better!Love, Adriana," Lima later posted on Facebook.
The supermodel previously also posted a photograph with her friends, who arranged for an appropriate gift. Lima later tweeted: "Best birthday gift from Frankie & Carolina: flamenco dancers!"
In 2012, Lima shocked fashion observers by walking the runway for a Victoria's Secret fashion show only two months after giving birth to her youngest child.
"I try to work out during their nap times, or I'll try to go to the gym if possible. If not, I go outside, I'll take a walk, or have a short run, or I jump rope for 10 minutes," she told Celebuzz last month, "I always think it's better to work out or do something for 10 minutes, or 20 minutes, better than zero. So whatever time I have, I'll do something. Just keep moving, no matter what!"