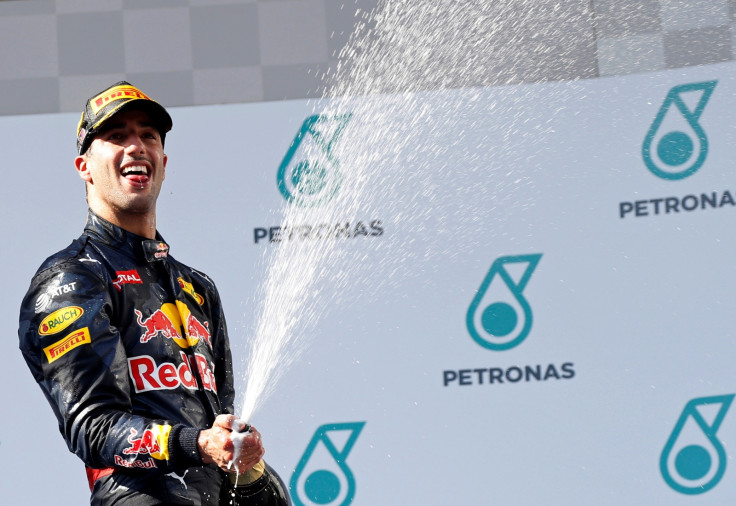 Jack Walker, an adviser to Australia's Defence Industry Minister Christopher Pyne is one of the nine men arrested for stripping down to Malaysian flag-themed underwear at the Formula One Grand Prix in Sepang on 2 October.
The men, aged between 25 and 29, were believed to be drunk when they undressed and started dancing in front of thousands at the Sepang International Circuit after Australian driver Daniel Ricciardo won the race.
Pyne's spokeswoman told The Australian: "This matter is being handled appropriately by the Australian High Commissioner. Until we have a clearer picture of the process at hand it would be unwise to comment further."
Foreign Minister Julie Bishop's department said: "The Department of Foreign Affairs and Trade is providing consular assistance, in accordance with the Consular Services Charter, to a group of Australians who were arrested in Malaysia."
The nine are expected to be held for four days pending police investigation into allegations of public indecency and disrespecting the Malaysian flag, the newspaper said.
The spokeswoman added: "Due to privacy obligations, we are unable to provide further information."
The antics of the nine Australians did not get any sympathy from Scott Morrison, the country's Treasurer. "They are their laws, their rules. You're on their ground, so you've got to comply," Morrison told Sydney radio 2GB.
He added: "It's a timely reminder for young people when they travel overseas, know what the laws and rules are and respect them."
Social media users were not very sympathetic either, lambasting the nine for their bad behaviour "whilst drunk in Southeast Asia."
Aussies should be "locked up" says angry Sepang circuit boss
Meanwhile, Razlan Razali, the Chief Executive Officer of Sepang International Circuit was furious over the behaviour of the nine Australians.
"This shows a huge lack of respect to us as Malaysians; this is stupid behaviour from foreigners who have no sense of sensitivity and respect. They deserve to be locked up, investigated and taken action against."
He continued: "It embarrasses their own country as well, it gives Australians a bad name ... we do not allow such unruly behaviour in our country, especially at the circuit with Formula One being televised worldwide."
The New Straits Times quoted him as saying: "There is a joke going around that next year we not only have to check their baggage but also their underwear."