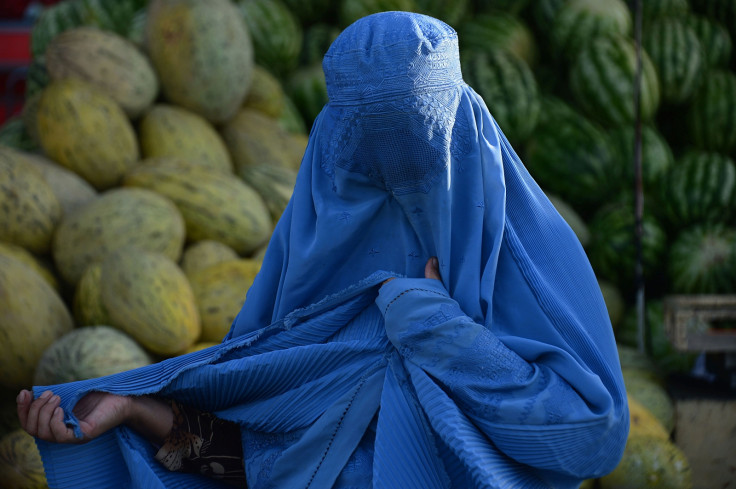 The family and in-laws of the Afghan minor, who died on Saturday (16 July), have started blaming each other for the incident. Zahra, 14, from the western Afghan province of Ghor was allegedly burnt alive by her in-laws. She was four months pregnant.
Zahra died a week after suffering grievous burn injuries. According to her father Muhammad Azam, Zahra had been a victim of abuse at her in-law's house. Her husband's family repeatedly beat and stabbed her when she refused to work in the opium fields after she got pregnant, her father said. However, Zahra's in-laws say she committed suicide.
Doctors at Isteqlal Hospital where she was treated said her burns were bone-deep and she had over 90% burns when she was brought there.
"Our investigative team has been sent to the area and has started a probe into the incident. Zahra's father-in-law has been brought before the court," Zaman Azimi, acting police chief of Ghor, said.
Zahra was reportedly a victim of "bad dadan", a practice in which girls or women are used as barter to settle disputes between families. She was used as exchange when her father eloped with her step-mother, Taza Gul, and married off at 11 to one of Gul's close relatives to settle the matter. Her in-laws apparently felt Zahra had been too "urbanised" by the time she married into their family.
"No one paid attention to Zahra, even when she was stabbed, beaten and harassed. We lost her," Zahra's step-mother Gul, who herself was a victim of domestic violence before eloping with Azam, said.
The Afghanistan Independent Human Rights Commission (AIHRC) has urged the government to look into the incident and take action against the guilty.
However, according to Zahra's father, her in-laws are influential people. "The court works in their favour. The police headquarters and the provincial council office also are in their favour. Whatever they say, will be done by the judicial organs," Azam said.
The incident comes more than four years after 15-year-old Sahar Gul was rescued from her in-law's house after she refused to engage in prostitution. The incident had drawn attention from President Hamid Karzai after getting international coverage.