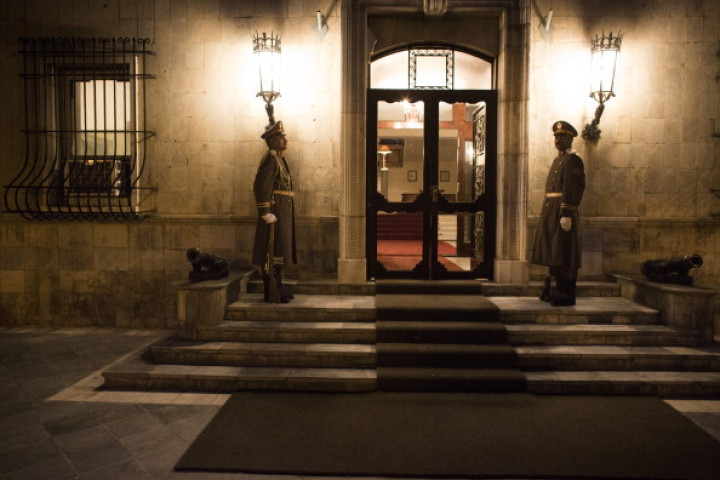 In a mysterious discovery, two sets of human skeleton have been recovered from beneath the presidential palace in Afghanistan as renovation work for the kitchen was under way on Tuesday (6 October). Their identities, including gender, as well as the cause of the deaths were not immediately known, but a commission has been set up by Afghan President Ashraf Ghani to investigate the matter.
According to a statement released by the Presidential palace in Kabul, Ghani appointed a team of representatives from forensic department, doctors, Afghanistan Independent Human Rights Commission and Interior Ministry to identity the corpses. The team has been asked to hand over the bodies after being identified to relatives. If their families are not found, the government will bury them in accordance with the Islamic Shariah.
Given the history of Afghanistan's bloody civil wars and unrest the skeletons are suspected to have its history linked to those events. In the past several unearthing of mass graves of unidentified victims of war, many linked to former warlords have taken place throughout the country. However most of these graves have been found in abandoned or under construction areas and nothing till now like this has come as close as the Presidential palace.
In 2002, around 2,000 bodies were found in a mass grave in northern Afghanistan, believed to be Taliban fighters killed after being taken prisoner during fighting that overturned their six-year regime. In 2007 hundreds of skulls and bones were unearthed at a military base camp just outside the capital city of Kabul.
In another mass grave16 human skeletons were found in 2008. Upon inspection and identifications it was found one of the skeletons was of the country's first president Mohammad Daud Khan to whom burial rites were denied after he was assassinated in a coup d'etat in 1978 along with 18 members of his family in the presidential palace. Khan was reburied with full state honours in March 2009.