In the wake of the racism-fuelled violence in Charlottesville, Facebook, Reddit and crowdfunding platforms have launched a crackdown against far-right and neo-Nazi groups.
While many across the globe condemned the violence, some neo-Nazi groups glorified the incident on social media communities with inflammatory and racist remarks. Facebook and Reddit were the biggest forums for the groups. The social media giants are now taking steps to combat hate and racism.
Reddit took action against subreddit, r/Physical_Removal on the request of communities like r/AgainstHateSubreddits. As the name of the subreddit suggests, the posters and moderators of this community have been endorsing violence and racist ideology with inflammatory remarks.
The discussion forum took prompt action and banned r/Physical_Removal entirely. In a statement to CNET, a spokesperson for Reddit said: "We are very clear in our site terms of service that posting content that incites violence will get users banned from Reddit. We have banned /r/Physical_Removal due to violations of the terms of our content policy." However, he did not reveal if any other hate groups were also banned.
Facebook followed with a crackdown against several hate groups including Physical Removal. It took down Charlottesville's Unite the Right event page and also removed all links to the now inaccessible Daily Stormer article that aimed to justify the murder of protester Heather Heyer. Google and GoDaddy dropped the domain name registration of the site protesting against the incident.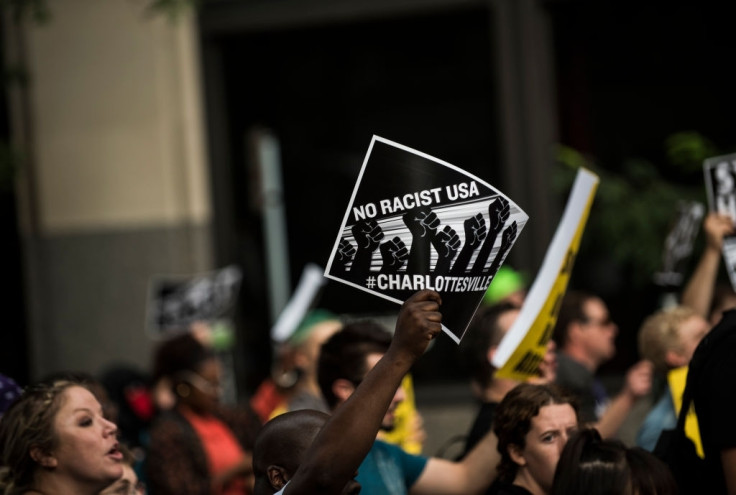 A spokesperson for Facebook, which has been leading a battle against fake news, reiterated the company's stance towards taking down far right groups promoting violence. The company also noted that it will continue to remove posts echoing violence, racism or hate speech.
Nevertheless, the operation of such groups is not just limited to social media. Activists backing James Fields, the man accused of driving into counter protesters in Charlottesville, launched multiple campaigns on crowdfunding site GoFundMe in a bid to raise money for the attacker's legal defence.
The company has since removed all campaigns for Fields and is closely monitoring the situation. Even sites like Kickstarter and Indiegogo have upped the ante against campaigns that support hate speech or violence.