From the deepest corners of Hollywood and the fashion industry to the highest offices of politics, allegations of sexual harassment have spilled out from almost every industry since Harvey Weinstein was accused by multiple women of assault.
And the #MeToo social media campaign, which saw tens of thousands of women highlight their experiences of unwanted sexual advances from a hand on the knee in the workplace to rape, showed that such allegations come as no surprise to half of the population. Among them is Alison Pelletier, a New York-based fitness model and one of the partners of Agent Inc: a booking app that allows models and agencies to review experiences with clients and conditions on shoots – and flag misconduct.
"If I had to guess, I would estimate that more than 90% of women models have been sexually harassed or assaulted during their careers," Pelletier tells IBTimes UK. "Although times have changed, the modelling industry has basically remained the same for 60 plus years.
"I have personally experienced it in different forms from 'the lighting is perfect so we would like to get some more natural shots' and 'let's try some with your top off' to 'now, we want some nude photos'," she adds.
"The issue with these examples is not about nudity, it is about being put in a situation during a photo shoot where models are asked to do something that was not agreed to in writing prior to the shoot. If not approved prior to the job itself, models can find themselves in a very uncomfortable position."
Similar to other strands of the entertainment industry, modelling is extremely competitive with a small job market. Workers often live payday to payday and get gigs based on their reputation. This creates a perfect storm for exploitation, according to Pelletier.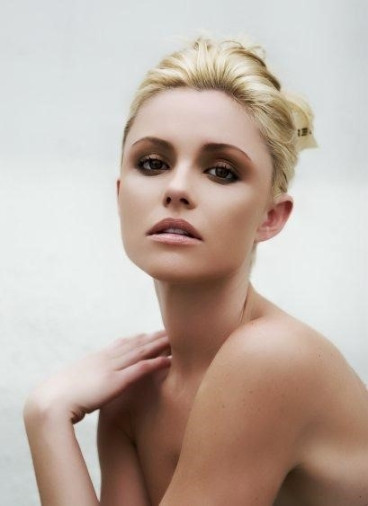 "As once happened to me, the client can become upset because they 'need to get some nude shots' and that this was already agreed to between them and the modelling agency. With me, the client called my agent on the spot and the agent sided with the client so as to 'not rock the boat'," she recalls.
"A big client can have a lot of power with a modelling agency because of their annual revenue potential with the agency. For this reason, the agency may not always make the models' best interest their number one priority."
Pelletier's accounts chimes with those of dozens of women and men who contacted model and activist Cameron Russell, after she invited alleged victims to share their experiences on her Instagram account.
Anonymous stories included a 14-year-old being asked if they were a virgin and another being told that posing topless is "high fashion". Russell posted the accounts on her feed alongside #MyJobShouldNotIncludeAbuse. "Nothing in these stories should be a revelation for those working in our industry," Russell wrote in an Instagram post.
The snowball effect of sexual harassment claims also saw Condé Nast cut ties with veteran fashion photographer Terry Richardson, The Telegraph reported. Allegations of sexual harassment have dogged him for years, and he is claimed to have asked models to strip and partake in sex acts during shoots. The photographer strongly denies the claims, and wrote a lengthy rebuttal on the Huffington Post website in 2014.
In any case, as many models enter the industry in their mid to late teens, young girls and and boys can be particularly vulnerable to predatory behaviour and unaware of professional standards.
"At this age [16-years-old] being put in a situation where they must make on-the-spot decisions is not only wrong, but can also be illegal," stresses Pelletier. "I know of a situation where a photographer offered a young model 'a drink or two to loosen up a bit'." Young models are left grappling with whether to say no to an adult, and if voicing their discomfort will kill their burgeoning career.
"Of course, one or two drinks can lead down some very dark paths during a shoot; especially when illegally offered to a minor. Then, what is next during the shoot?" asks Pelletier.
"Even experienced models can feel pressured – read, 'coerced' – to not speak up when they are sexually harassed or assaulted during a job. There is always the fear, implicitly or explicitly communicated, that speaking up can result in them being blacklisted or labelled as 'difficult to work with'. Most models just 'learn' that, if you want to succeed as a model you need to 'have tough skin and just deal with things.'"
More than 6,000 models and agents have signed up to Agent Inc., the app Pelletier has teamed up with, alongside Mark Willingham, who was previously the president of operations for fashion brand Carmen Steffens. As well as unwanted sexual advances the pair have ambitions for the app to tackle late pay, bullying, and racism with its 24-hour support system for models on shoots, same-day payment system and an Uber-style rating system.
To join, users must pass criminal background and sex offender checks. By streamlining bookings for models, agents, and photographers, the app hopes to find practical appeal as well as an ethical one. The team also plan to run online seminars to help models grow their careers and identify unacceptable behaviour, and an algorithm to match models with jobs.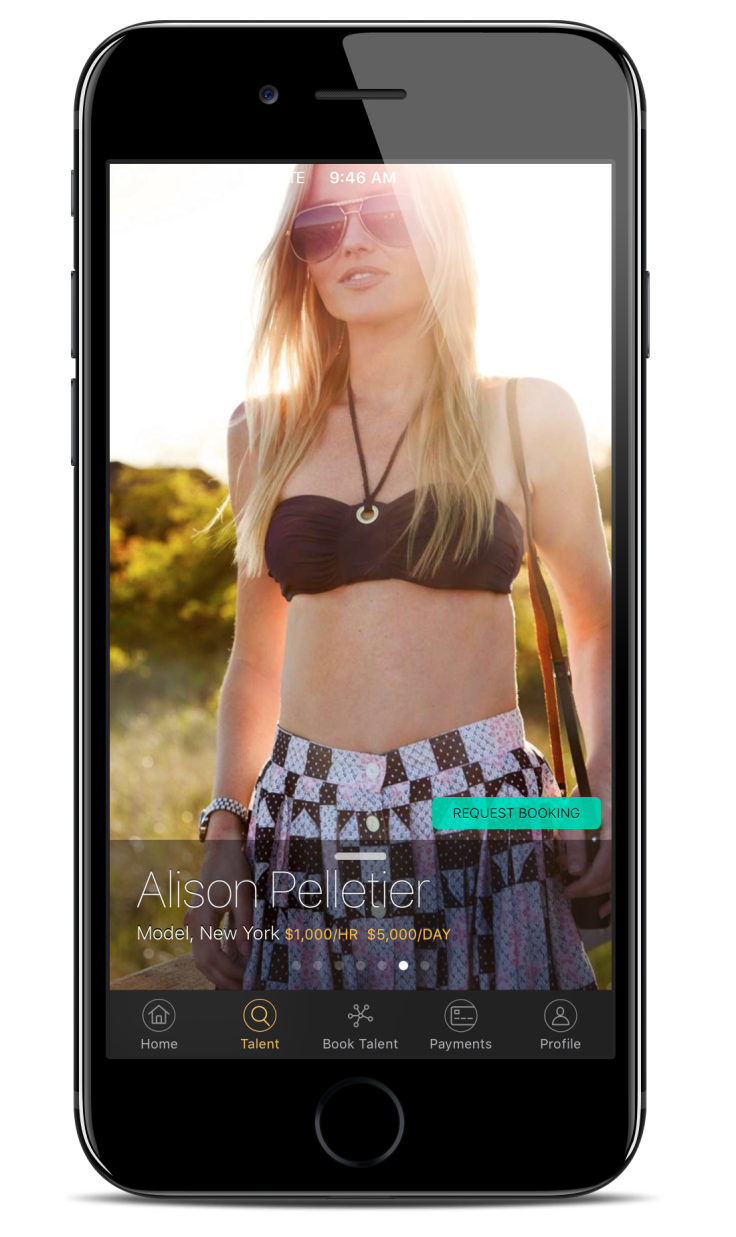 "We are implementing so many safeguards in the Agent Inc. platform that, in addition to our zero-tolerance mindset, we believe that we will eventually come close to 100% eradication of harassment." A worthy ambition indeed.
It remains to be seen if Agent Inc. is just a sticking plaster for not only an industry-wide but a societal problem – but when sexual harassment is so rife, just starting the conversation can help.
This article previously incorrectly state that Alison Pelletier co-founded Agent Inc.. It was corrected on 2 November 2017 to clarify she in fact helped to launch it.