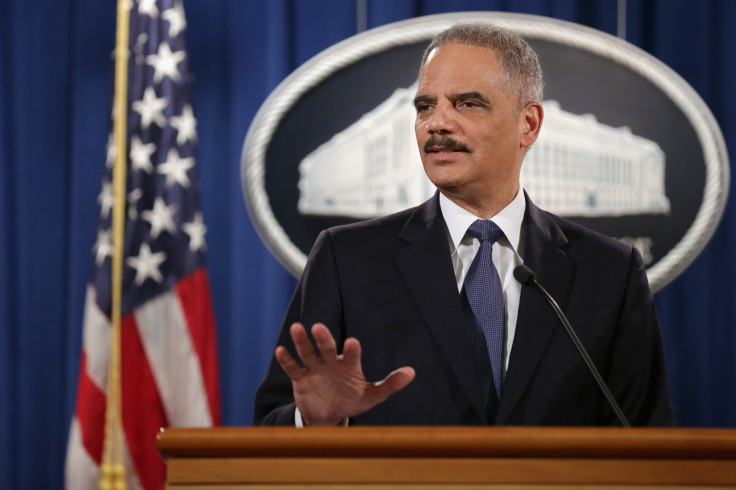 Popular home rental company Airbnb has hired former US attorney general Eric Holder to help the Silicon Valley company address its host bias and discrimination problem by crafting "a world-class anti-discrimination policy". The platform, which allows homeowners or "hosts" to rent out apartments and houses to travellers online, has been facing criticism in recent months following complaints of discrimination.
Airbnb CEO Brian Chesky said in a blog post on 20 July that the company is "halfway" through a review of the platform's policies that began in June, overseen by former American Civil Liberties Union official Laura Murphy.
Holder will work together with John Relman, a civil rights attorney and national expert on fair housing and public accommodation issues, to strengthen the company's anti-discrimination policy.
Serving in President Barack Obama's administration from 2009 to 2015, Holder was the country's first African-American to hold the position of US Attorney General.
"Airbnb is committed to building a community where everyone can belong, no matter who they are or what they look like," Holder said in a statement. "I'm eager to help them craft policies that will be the model for companies who share Airbnb's commitment to diversity and inclusion."
Meanwhile, Chesky said that while the company already has an anti-discrimination policy, its new, stronger policy will require anyone that uses the platform to "read and certify" that they will comply with it.
In light of the tragic shootings in Minnesota, Texas, and Louisiana, Chesky said Airbnb has "an obligation to be honest about our own shortcomings, and do more to get our house in order".
"That's why we've been talking more openly about discrimination and bias on our platform, and are currently engaged in a process to prevent it," he wrote.
Airbnb's recent string of political heavyweight hires come amid widespread criticism against the company as it attempts to tackle mounting complaints of bias and discrimination on its site. Over the past few months, black users have taken to Twitter to share personal experiences of discrimination on Airbnb via the hashtag #AirbnbWhileBlack.
In June, Airbnb permanently banned a host in North Carolina after he sent racial slurs to an African-American woman who booked a room with him.
"I hate n— so I'm going to cancel you," the host reportedly wrote via Airbnb's messaging platform. "This is the south darling. "Find another place to rest your n— head."
In the same month, a transgender woman was denied a rental.
A Harvard Business School study last year found evidence of "widespread discrimination against African-American guests" on Airbnb. Another study found that, on average, Asian-American hosts earned 20% less per week than their white counterparts.
Chesky admitted that while the company has not been quick to address these issues in the past, they are looking to "rectify that immediately".
"This process isn't close to being over, but we want to be as transparent as possible along the way because I know we've failed on that front previously," Chesky wrote. "Joe [Gebbia], Nate [Blecharczyk], and I started Airbnb with the best of intentions, but we weren't fully conscious of this issue when we designed the platform."
"We will not simply 'address the issue' by doing the least required for liability and PR purposes. I want us to be smart and innovative and to create new tools to prevent discrimination and bias that can be shared across the industry," he added.