Julia Child Foundation sues Airbnb over promotion of the culinary icon's French summer cottage
The foundation claims Airbnb went ahead with the promotion after being denied permission to use Child's name in April.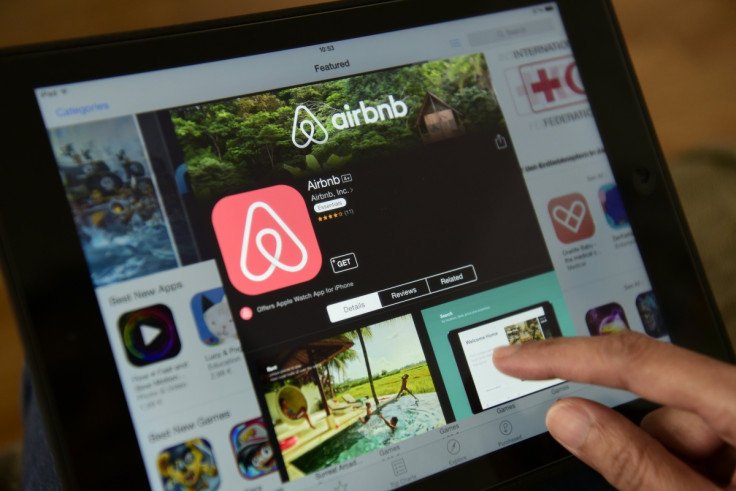 In May, Airbnb listed one of its most exciting foodie offerings — the opportunity to cook and stay at culinary icon Julia Child's idyllic summer cottage, La Pitchoune, in Provence, France. The Julia Child Foundation, however, has sued the short-term rental company for using Child's name and likeness to promote the stay without prior permission.
Filed on 22 June in the California Superior Court in Santa Barbara County, the complaint focuses on Airbnb's promotional campaign last month to give away a free stay at "the former home of Julia Child" where guests can "comb over knick knacks in her kitchen exactly as she left them" among other things.
The online listing for La Pitchoune also describes the property as a "Foodie Paradise" and the "former home of Paul and Julia Child".
The foundation, however, says that Child and her husband Paul did rent and stay in the cottage, but never actually owned it. They also add that she removed her kitchen tools when she left the cottage in 1992.
Child's kitchen cabinets, appliances and other contents from her Cambridge, Massachusetts home were donated to and reassembled at the Smithsonian National Museum of American History in Washington, DC.
Although the contest's online description did not explicitly mention Julia Child by name, it does say that guests can "almost hear her summoning you into the kitchen, where everything is as she left it." It also includes some famous quotes about cooking from the famed chef as well.
According to the suit, Airbnb did approach the foundation in April seeking permission to use Child's name and likeness for the promotion. Although the foundation reportedly denied their request, the company went ahead with the promotion.
"It's astounding that despite the Foundation specifically telling Airbnb it would not grant permission for the use of Julia Child's name in connection with their marketing and promotional campaign about La Pitchoune, that Airbnb would decide that an appropriate way to honor's Julia's legacy would be to use it for their own commercial gain," Todd Schulkin, executive director of The Julia Child Foundation for Gastronomy and the Culinary Arts, said in a statement. "Given Julia's long and public history about not doing endorsements, the Foundation saw no alternative but to pursue legal action to get Airbnb to stop misappropriating Julia's name and legacy."
The foundation's complaint asks for damages, any profits made from the foundation and legal fees.
"Simply put, no company has the right to use Mrs. Child's name, image, likeness or persona for commercial purposes without the permission of the Foundation, a position made clear on the Foundation's website and in prior lawsuits," said the foundation's outside counsel Jeffrey Abrams of Harder Mirell & Abrams LLP. "We will continue to vigorously protect the legacy of this true American icon, and look forward to proceeding to trial in Santa Barbara, CA, Mrs. Child's adopted hometown for the final years of her life."
© Copyright IBTimes 2023. All rights reserved.