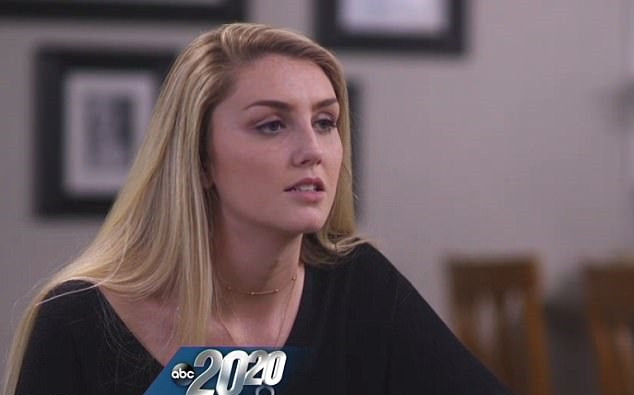 An Alabama teenager has spoken out publicly about claims that she was raped by a high school football star.
In an interview with ABC's 20/20 the 17-year-old, who was identified only as Savannah, alleged that she was raped by Cameron Harrison in October 2015 while she was drunk and unconscious at a house party.
Recalling the night of the alleged attack she said that she had consumed a large amount of alcohol and remembered feeling dizzy.
"It's like I wasn't even in my body. It's like my head was telling me like something's not right, but I felt myself kind of fading out from having control of myself. 'I could hear things going on, but it's like my eyes were shut.'
"I had been to parties. I had drank and I had been around alcohol but not to this level... I was just stupid. I wasn't thinking of the consequences it would have on my body to do that."
The next morning her friends told her that they had taken her up to a bedroom to sleep off the effects of the alcohol. When they came back to check on her they found Cameron naked and Savannah lying across the bed.
"My face was sunken in. I had bruise hickeys all down my neck. I just started crying, because I just felt so disgusted with myself," she said. "I felt like I was that drunk girl at the party, and I knew everyone was going to talk about it."
Savannah said she hadn't realised that she was raped. "I was thinking like brutal, like holding, tied down, like gun to your head, tight, just very violent. That's what I thought (rape) was," she explained.
"I was still kind of new, and he was who he was, so I knew that it'd be pointless to try and say something. I just felt like he took advantage of me."
She later sent Cameron a Snapchat message saying: "U didn't rape me. I mean u took advantage of me but I forgive you and I know you were drunk."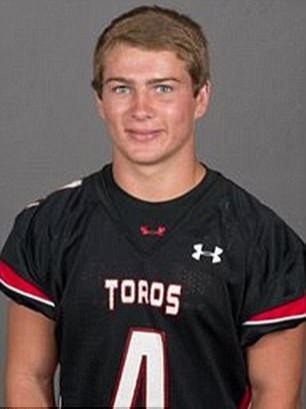 Cameron was arrested a week later and allegedly admitted to having sex with Savannah. Her father Joe told 20/20 Cameron came to the house to apologise. "[He said] he only did our daughter for five minutes... only five minutes,' 'I told him to get the f*** off my property.
"Somebody can say, 'She shouldn't have got so drunk'. Yeah, I get that. No, she shouldn't have, okay?
"I don't care what she was wearing. I don't care how much she drink. I don't care if she was doing drugs. It doesn't matter. Nobody has a right to take something that's not theirs."
According to Mail Online Cameron pleaded not guilty to the rape charge in July 2016. Following a plea deal two months ago the case was settled in secret under the youthful offender status.
Savannah, said she hoped her story would help other victims of sexual assault to come forward. "I used to think that I was you know, weak, dramatic, too emotional, you know, couldn't handle anything," she said.
"Then going through this, I've realized how strong I really am and that I underestimated myself the whole time."