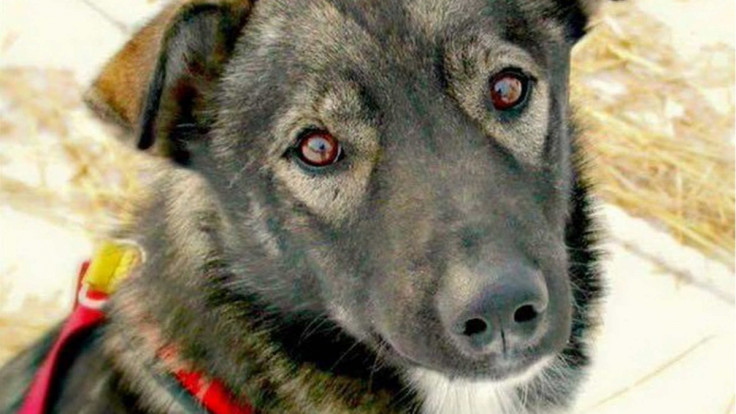 An Alaska man who says he was driving a snowmobile "blackout drunk" has confessed to crashing into two sled dog teams in the famed Iditarod race, killing a lead animal and injuring three others.
The snowmobiler crashed into the teams of four-time champion Jeff King and Aliy Zirkle as they raced out of sight of one another toward the Alaska village of Nulato, officials said. He made repeated runs at the sleds and dogs in what appeared to be a deliberate attack, said the dogs' owners.
"It really felt like reckless bravado and playing chicken," King told a reporter. King's lead dog, Nash, a three-year-old Alaskan husky, was killed. His brother Crosby, a three-year-old male, broke his leg, and Banjo, a two-year-old male, was knocked unconscious. One of Zirkle's dogs was also slightly injured.
"I don't know how I can possibly make it right," Arnold Demoski told KTUU-TV before he was taken into custody by Alaska State Troopers. "I hope they can forgive me. I didn't mean it."
Nash was "a leader, a strong puller, and a dog that just really loved people," Carrie Skinner, the office manager for the kennel owned by King where his dogs were trained, told USA Today. Nash and his brother Crosby — two of a litter of three named after the band Crosby, Stills & Nash — were the "best of friends," she added
Both heartbroken mushers have continued the race. Racers start with 16 dogs, but only have to finish with six as dogs are swapped out to give them a break.
Iditarod mushers run their teams 975 miles from Anchorage to Nome. The 44-year-old race, which takes up to 10 days, is held in honor of the sled-dog teams that used to be the area's only winter form of transportation and deliveries. It also marks a 1925 rescue mission that delivered life-saving diphtheria serum by sled-dog relay to Nome.
Demoski, 26, faces two counts of third-degree assault, one count of reckless endangerment, one count of reckless driving and five counts of fifth-degree criminal mischief. He said he turned himself in after waking up the following morning and realising what had happened. He checked his 2016 Ski-Doo and found it was banged up and streaked with rust-colored stains, apparently the dogs' blood.
Demoski, the natural resources coordinator for the village tribal council, told KTUU that Jeff King was his favorite musher when he was growing up. The Nulato Tribal Council issued a statement saying members were "deeply saddened" by what had happened.
"We are disturbed and saddened that celebrated Iditarod veteran dog teams led by Jeff King and Aliy Zirkle were struck by a resident of our village," the statement said. "Nulato recognizes the complex behavioral health issues that impact our village and we ask for prayers as we seek wellness for all." Demoski admitted he struggles with alcohol. "It's ruining my life," he said.