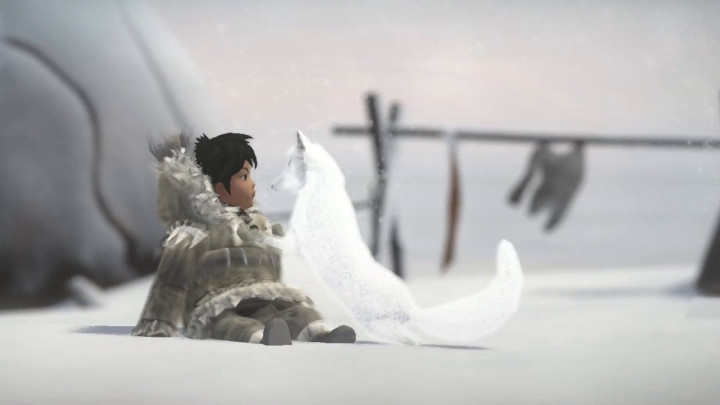 Developed by Upper One Games, the game Never Alone is based on Native Alaskan legend that tells the story of a young girl called Nuna and an arctic fox she befriends as they investigate a seemingly-endless snow storm.
You can watch the trailer below...
Interestingly Never Alone has been developed with the close help of Native Alaskans thanks to an initiative from the Cook Inlet Tribal Council, a group set up to support natives in the region.
"We realised early on that it wasn't going to be something where we could make a game and then toss it over the fence and hope for an approval," explained game designer Sean Vesce in an interview with Eurogamer. "This was something where we would need to partner with members of the community throughout the development.
"So in the early stages of the game design, in the writing we worked with a fellow named Ishmael Hope who's an Alaska Native storyteller. In a lot of the interactions and the mechanics we worked with Ron Brower Sr, who is really kind of an Iñupiat [the Native Alaskan people] historian from the culture and really understood things. So that depth of partnership really made the difference."
Never Alone will be released on 18 November.