One of the most high-profile footballers in the history of El Salvador has been shot dead outside a petrol station in the crime-ravaged country. Alfredo Pacheco, 33, was killed instantly and two of his friends wounded when unknown gunmen opened fire in Santa Ana, a city 40 miles north-west of the capital San Salvador.
Police are investigating the motive of the attack but say the gunmen approached Pacheco directly before shooting him dead. Despite being El Salvador's most-capped player at international level, the former New York Red Bulls star was a controversial figure. In 2013 he and 13 other members of the national team were banned from football for life in a bribery scandal.
The father-of-five and his teammates were convicted of receiving thousands of dollars in bribes to deliberately lose matches between 2010 and 2013. Although there is not yet any official motive for the murder, Salvadorian media reported that Pacheco had recently been co-operating with law enforcement in an investigation into the country's match-fixing culture.
During a successful footballing career, Pacheco was capped 86 times for his country. While the majority of his club football was played at Club Deportivo FAS in El Salvador, the defender became one of the country's few players to move overseas when he was loaned to New York Red Bulls.
Pacheco made 14 appearances for the American side in the 2009/10 season, shortly before a takeover that saw the club invest heavily in well-known stars such as Thierry Henry and David Villa. He later returned to play for domestic sides Club Deportivo Aguila and Isidro Metapan, which is where he was playing when he was banned from the sport.
The star and 13 national team colleagues were banned for life after being convicted of receiving bribes to lose matches, including games against the United States and Paraguay. The ban was initially issued by the Salavadorian FA but later made global by Fifa.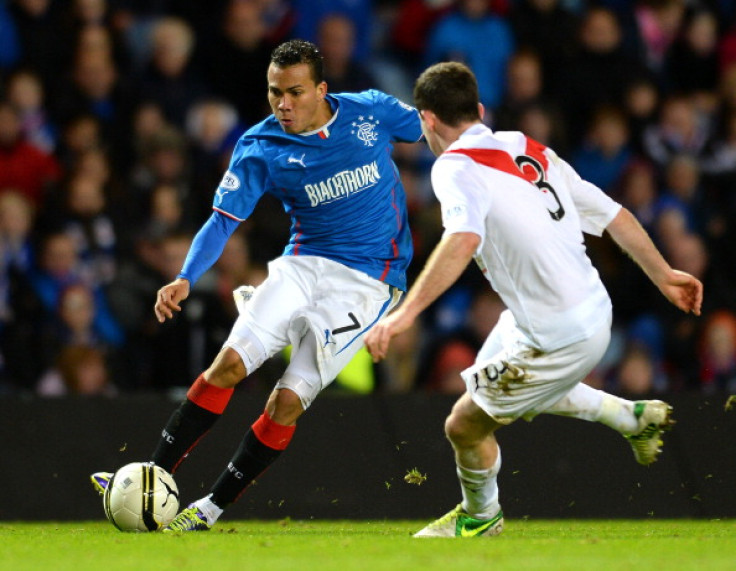 El Salvador has one of the highest rates of gang-related violence in the world. In August 2014 alone, 911 murders were recorded in the country.
Pacheco's death comes just two weeks after Honduran international footballer Arnold Peralta was shot dead at a shopping centre in La Ceiba, on the country's Caribbean coast. Police have already ruled out robbery as a possible motive for the murder as the ex-footballer's possessions were not taken.
Honduras has a murder rate that rivals neighbouring El Salvador. It too is ravaged by gang-related violence, especially in and around the capital Tegucigalpa.