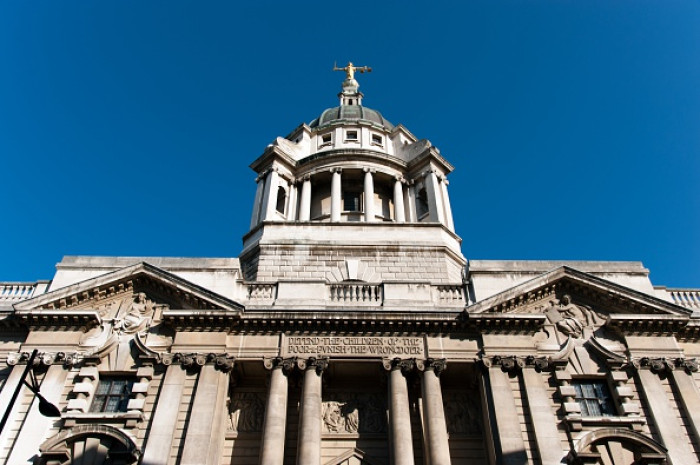 A group of alleged British terrorists called themselves "The Three Musketeers", stashed a pipe bomb in a car and possessed a machete inscribed with the word 'kafir' [infidel in Arabic], a court has heard.
Naweed Ali, 29, and Khobaib Hussain, 25, both of Sparkhill, Birmingham, and Mohibur Rahman, 32, and Tahir Aziz, 38, of Stoke-on-Trent, are on trial at the Old Bailey charged with preparing terrorist acts.
Prosecutors allege the foursome exchanged "significant" encrypted messages about their violent ideology using the encrypted social media app, Telegram, between May 25 and August 27 2016.
The messaging group they allegedly created was called 'The Three Musketeers' and when police arrested the group they discovered a stash of weapons in Ali's Seat Leon.
In the car was a multi-coloured JD Sports bag containing a meat cleaver, it is claimed.
Prosecutor Gareth Patterson, QC, told the court, according to the Birmingham Mail: "Scratched onto the blade in capital letters was the word 'kafir'.
"As you probably know, the word kafir in Arabic means a non-believer or infidel. You may think it is clear what message was to be sent by that item and what use Ali intended to make of it."
Patterson added that police had found a length of metal piping with brass-coloured caps which he said was a "partially-constructed pipe bomb".
He told jurors: "As you probably know, it is possible to construct improvised or home-made bombs and explosive devices.
"Damage can be done to property; injury or death can be caused to people nearby.
"This particular pipe device had no ignition mechanism and so it was not yet viable. But the ultimate intended use of this device was clear, we say."
The court heard that police also found other incriminating evidence, including shotgun cartridges, an imitation handgun, and an unfired bullet.
Police also said they found a "large bladed weapon" in Aziz's Ford Fiesta car and Rahman had bought mobile phones for Ali and Hussain to speak covertly.
The crown say they found a laptop found in Ali's bedroom that held extreme material, including a picture of British aid volunteer Alan Henning, who was beheaded by Isis, and jailed British Islamist firebrand Anjem Choudary.
Patterson said: "These were on a private message group called the Three Musketeers. Although Ali later changed the group photograph to the cartoon image we see there, the messages exchanged were on occasions far from humorous."
The defendants deny the charge against them and the trial continues.