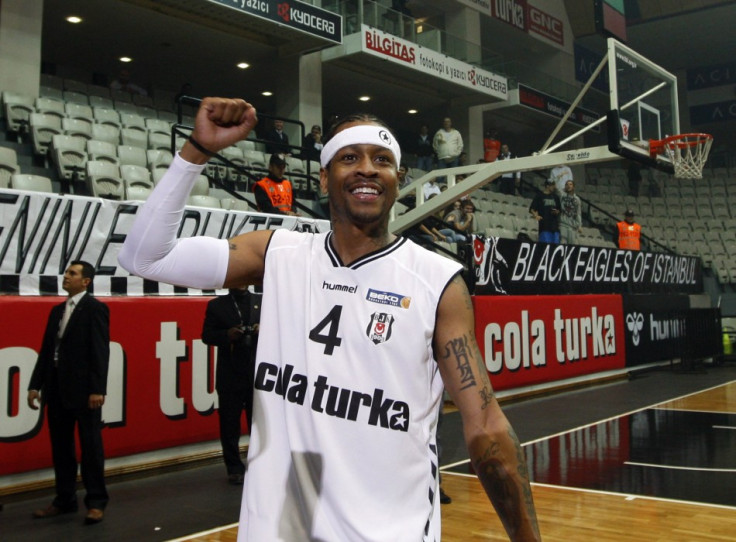 An article circulating online, claiming that American former professional basketball player Allen Iverson was seen begging for change outside an Atlanta mall, has turned out to be a hoax.
The bogus report was published on The News Nerd, a satirical website.
The fake story read: "Troubled former NBA basketball player Allen Iverson was seen begging for change outside of Lenox Mall in Atlanta. Several mall patrons reported a man with a disheveled appearance harassing them for change.
"When security arrived, they were shocked to see it was none other than basketball legend Allen Iverson. Iverson was asked to leave the premises by mall security."
The article carried a false quote from the mall security Jason Seaworth as well.
"One of the hardest things I've ever had to do was asking my hero to leave the mall. It was very sad to see him in such a bad place. I really hope he gets his life together and somehow returns to prominence," Seaworth stated.
The website's about section read: "The stories posted on TheNewsNerd are for entertainment purposes only. The stories may mimic articles found in the headlines, but rest assured they are purely satirical."
Many Twitter users did not notice the disclaimer, and believed the fake news report, and expressed their disbelief.
However, it is no secret that Iverson has fallen on hard times financially, despite earning more than $154 million playing 14 seasons in the NBA.
Earlier this month, Instagram user bellamilagroserrano posted a photo with Iverson, but claimed she did not know him.
"They told me he was famous, but idk who tf he is," she captioned the image.