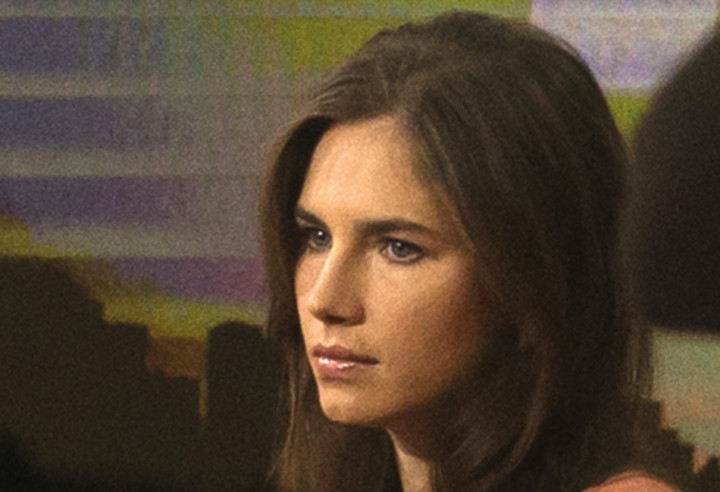 A Perugia bar owner who was falsely accused of the murder of British student Meredith Kercher has urged judges to send accused flatmate Amanda Knox back to jail.
Patrick Lumumba, the owner of a bar where Knox worked part-time during the period of Kercher's death, won a slander action against Knox, 26. On that charge, she was sentenced to three years, to be served alongside her murder sentence.
"I hope Amanda goes back to prison," Lumbumba said. "I say the same thing I said six years ago. I think she is guilty, and that is why she slandered me."
Lumbumba was a civil participant in the re-trial. He claimed he was owed more than €103,000 (£86,000) in legal fees by Knox.
"She implicated me because she was trying to avoid punishment [for the murder]," he said.
Kercher, 21, from Croydon, south London, was found with her throat slashed inside the apartment she shared with Knox in Perugia in November 2007.
Prosecutors alleged that Kercher was killed by Knox, Knox's former Italian boyfriend Raffaele Sollecito, 29, and a young drifter from the Ivory Coast, Rudy Guede, because she had refused to take part in a brutal sex game.
Knox and Sollecito were entenced to 26 and 25 years respectively in 2009.
Lumbumba was also initially arrested but was subsequently cleared.
Murder charges against Knox and Sollecito were dismissed on appeal in 2011 and she returned to her family in Seattle. That acquittal was quashed by the Court of Cassation in Rome, which ordered a retrial in Florence.
Knox and Sollecito were not in court for the start of the retiral. American student Knox has ruled out returning to Italy.
Knox's defence lawyer Luciano Ghirga said: "We refute the idea that because Amanda is not coming Amanda is guilty, that Amanda is using a strategy. Amanda always said she was a friend of Meredith's."
Sollecito was watching the preliminary stages of the retrial from the Caribbean island of Santo Domingo. In an exclusive interview with IBTimes UK, he said he was not hiding from justice and would go back to Italy when the case entered the crucial stage.
His lawyer, Giulia Bongiorno, asked the court for new forensic reports to be carried out and for Guede to be cross-examined.
Guede was jailed for 16 years in a separate trial.
Kercher's lawyer, Francesco Maresca, said the family believed that Knox and Sollecito were guilty.
"We are still convinced of the presence of all three of the defendants at the scene of the crime," Maresca said. He also criticised Knox for releasing a series of interviews in which she claimed to be innocent ahead of the trial opening.
"She is talking too much and this attitude of continuously playing the victim is inappropriate."
READ:
Meredith Kercher Murder Retrial: I'm Not Hiding from Justice Says Raffaele Sollecito [VIDEO]