AMD's Radeon software update fixes stutter issues and offers reduced latency
The update comes ahead of AMD's flagship RX Vega graphics card launch.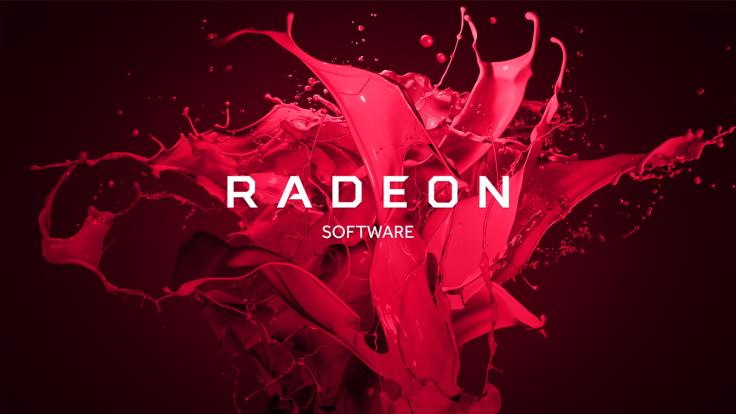 Radeon Crimson Relive 17.7.2 software update has been released ahead of the AMD's flagship RX Vega graphics card launch. The hardware maker confirmed that the chip will be launched at the SIGGRAPH 2017 event.
There are also a few major software updates that users of AMD cards and buyers of the yet-to-be-released Vega cards can make good use of. The Radeon software platform is designed by AMD to be used as a way to fine tune and get the best performance out of their graphics cards.
One update that really stands out is the AMD Enhanced Sync.
Video lag often sours the experience for online gamers, especially when it comes to graphics-rich games. This "screen tearing" happens because the monitor finds itself unable to handle the number of frames that the GPU pumps out every second. Vsync was designed by AMD to reduce this tearing.
While the system did work, it was found that the trade-off to reduced tearing from Vsync was increased stutter, which occurs when the game's frame rate delivered to the display falls below the refresh rate of the panel. AMD claims that it has fixed this problem in the latest ReLive 17.7.2 update with the introduction of Enhanced Sync.
AMD claims that it can offer up to 92% reduced stutter and it "goes above and below what Vsync can already do". According to the company, Enhanced Sync doesn't lock the frame rate maximum to the display's refresh rate rather it uncaps the frame rate to reduce latency.
Another update that was introduced is the Radeon Relive. It allows gamers to record, capture, and stream their content in high-quality video. The utility also adds camera transparency so that gamers who stream their content through a webcam can do it through Relive.
An audio overlay is now given to the user and the software gives manual control over recorded volume as well as a push-to-talk function along with pop up notifications.
Wattman is another feature that has a major update. It provides enhanced controls to gamers and, according to the company, it is possible to now underclock memory so that there is more headroom for the engine to be overclocked.
The Radeon Crimson Relive 17.7.2 update can be directly downloaded from the AMD website.
© Copyright IBTimes 2023. All rights reserved.