It is not unusual for American Horror Story to creep out its viewers but it looks the latest season is going above and beyond in the scary stakes as it even spooked its cast during production.
"I definitely had to put down the first script a couple times and take a few deep breaths and then come back to it," Matt Bomer admitted to Variety at the Los Angeles premiere on Saturday 3 October.
The Magic Mike actor will star as Donovan on the show, the son of hotel manager Iris (Kathy Bates) and lover of Elizabeth (Lady Gaga). Considering he has been a cast member of the anthology series for two seasons now, his struggle to read the script in one go certainly says something about how many scares are in store.
And it is not just Bomer who thinks Hotel is the scariest season so far. "It's gorier than, I think, any of them so far, and it's scarier to me because it's more psychological and not just like, blood and guts," said Cheyenne Jackson, who plays fashion designer and Hotel Cortez guest Will Drake. "It's the stuff that effed up in your head." Similarly, Wes Bentley (who will star as on-screen detective John Lowe) and showrunner Brad Falchuk said Hotel might just be "the darkest season yet".
It will not simply be about the scares, though. Falchuk also explained the series will feature a fair few love scenes, with stories that were influenced by this year's cast. He said: "We have all of these beautiful men on the show, incredibly sexy men who are incredibly open, and you have Gaga who is also incredibly beautiful and sexual. How are you going to tell a story with Matt Bomer and Lady Gaga and not have it be sexy? It's impossible. They're inherently sexy, so what are you going to do?"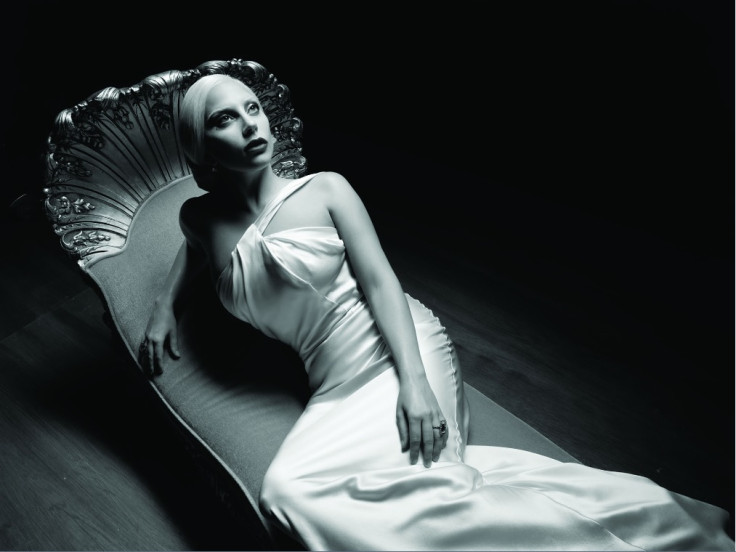 Gaga told Access Hollywood: "They don't scare me, those scenes. It's an opportunity to be fearless. In a strange way, I think I almost prefer to watch myself in a love scene, because I know that I have to be completely honest in order to achieve something that looks authentic and feels real. I'm trying to see that authenticity in myself all the time on film. Sometimes, when you're thinking too much about things you plan them out and you're more robotic in your performance."
It's not surprising that Gaga wholeheartedly embraced everything Murphy and Falchuk threw her way when it came to Hotel, given how much she wanted to be a part of the franchise in the first place. The Born This Way hitmaker also revealed how she became involved in the show through reaching out to the creators herself.
She said: "I have been such a huge fan of this show for such a long time and always really admired the actors and the art direction and the stories and the messages that they tell. I just wanted to be a part of it. I called [Murphy] on a creative whim that meant a lot to me and he was so excited right away, and that's what I look for in people, is passion. I mean, he's just, like, my soulmate."