Ten former American Idol contestants who claim they were forced off the talent show because they are black are each demanding $25m in damages.
The 10 claimants, all men, accused producers of the Fox TV hit show of setting out to humiliate them by making them audition and then disqualifying them due to their criminal records.
The singers, from various seasons of the series, accused the producers of cruel and inhumane treatment that had "permanently and severely impaired" their personal and professional lives.
James Freeman, representing the men, claimed that the producers illegally dug up his clients' arrest histories and used the records to humiliate them on national TV by making them appear as "violent criminals, liars and sexual deviants".
Freeman claimed that after Jermaine Jones was axed in 2012 over outstanding arrest warrants, he investigated the show and discovered that producers had only ever publicly disqualified nine people - all of whom were black.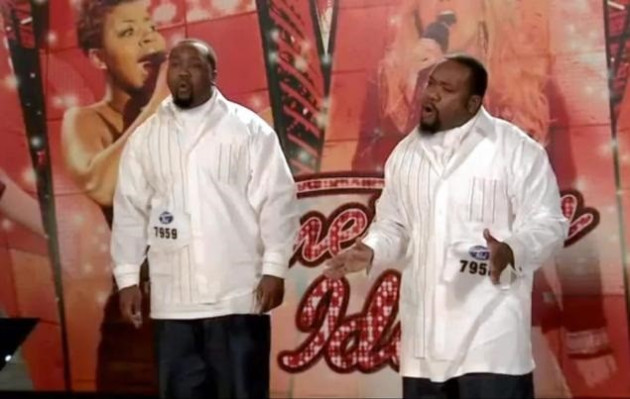 American Idol boss Nigel Lythgoe slammed the allegations as ridiculous.
"[The show] treats everybody the same, no matter the race, religion or sex," he said.
"We've always had a fantastic share of talent from contestants both black and white. I don't think I've ever seen racism at the show."
The plaintiffs are seeking damages for discrimination. They also want American Idol to adopt new anti-racism guidelines.
The 10 claimants are Corey Clark, Jaered Andrews, Donnie Williams, brothers Terrell Brittenum and Derrell Brittenum, Jacob John Smalley, Thomas Daniels, Akron Watson, Ju'Not Joyner and Chris Golightly.
American Idol is one of the highest-rated TV shows in the history of television.The show was created by British impresario Simon Fuller and produced by 19 Entertainment, and distributed by FremantleMedia North America.