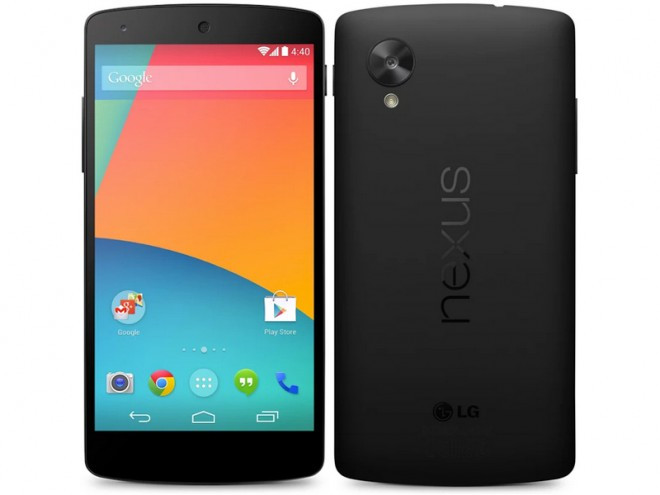 Fresh rumours of an impending Android 4.4.3 KitKat release for Google's nexus devices is making waves on the internet, as a recent report by GottaBeMobile suggests the update is coming to said devices in May.
According to the report, prolific HTC leaker LLabTooFeR hinted that the update will come in May without actually revealing its exact release date.
Consequently, the long wait has forced the restless owners of Google's said nexus devices to search for clues on release date for impending Android 4.4.3 KitKat update.
Meanwhile, an unidentified source has reportedly told Android Geeks that the long awaited Android 4.4.3 update will arrive on Nexus 4, Nexus 5, Nexus 7 and Nexus 10 on 23 May or probably sometime next week.
With Google's track record suggesting that the Android developer has never announced any of its major updates before its actual release, anxious Nexus device owners are forced into believing that the update could arrive shortly or on the speculated 23 May.
There is no denying the fact that the Android 4.4.3 update is definitely under works as past leaks and rumours have repeatedly revealed information about the same.
Recently, Nexus 5 was spotted running Android 4.4.3 with redesigned Dialer app which was first spotted online via XDA Developers forum via an unidentified Googler.
Later on, the leaked Android 4.4.3 KitKat changelog pointed at two new Google devices called Flounder and Molly, wherein the former is allegedly the Nexus 8.
Though the changelog was later deleted, it is now accessible via Github which actually reveals all the changes incorporated into Android 4.4 KitKat software ever since its release in November.
The Android 4.4.3 KitKat release gains further momentum as Motorola recently teased a video depicting the Moto E running Android 4.4.3 out of the box. The hint about the new KitKat build clearly shows up at the 38 second mark in the video below:
Though the video does not reveal an exact release date for the update, it clarifies that the most current version of KitKat is indeed Android 4.4.3 which actually means its release is imminent.