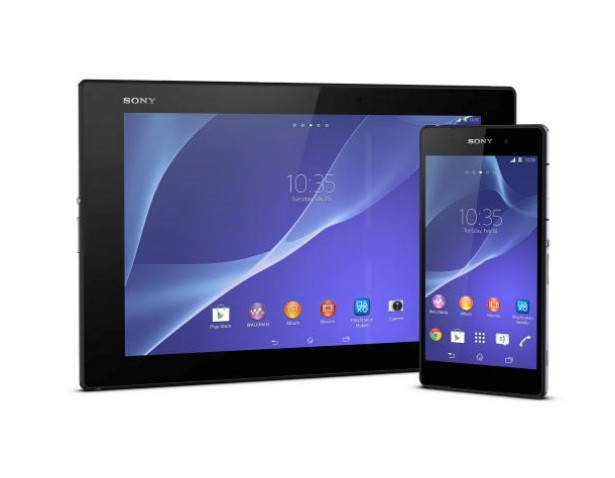 Sony has confirmed the roll-out of Android 4.4.4 KitKat with the latest User Experience for Xperia Z2 and Xperia Z2 Tablet.
The update with build version 23.0.1.A.0.167 brings the best of Sony experience, native apps and content packages. The new firmware bundles PS4 Remote Play with full Dual Shock 4 Wireless Controller compatibility, debuted on Xperia Z3 series devices, for the Xperia Z2 and Z2 Tablet.
The Xperia Z2 series will now support built-in Hi-Res Audio playback from both PCM and DSD files. Besides, the Walkman app adds Sony DSEE HX technology. Z2 owners can now enjoy the latest Xperia Camera apps such as Sound Photo, AR fun, Multi camera and Face in. The update also brings Ultra STAMINA Mode.
Other noteworthy changes are the smart features such as Quick Settings, Smart screen rotation and Record screen and compatibility with the wearable devices. Below is Sony's official changelog for the update.
Since its first unveiling at IFA, the reception around PS4 Remote Play on Xperia Z3 series has been fevered, far exceeding our expectations. Our initial intention was to wait until early in the New Year to extend the experience for Xperia Z2 and Xperia Z2 Tablet users, but both demand and excitement meant we just couldn't wait. With the PS4 Remote Play launch for Xperia Z3 series here, Xperia Z2 and Xperia Z2 Tablet will now also be "PS4 Remote Play ready" with full DUALSHOCK 4 Wireless Controller compatibility... ready to act as a remote screen to connect and control your games on PlayStation 4. PS4 Remote Play is also available for PlayStation Vita and PlayStation TV, which is rolling out in Europe starting November 14, but Xperia is – and will remain – the only smartphone and tablet range where you'll find the full and official PS4 Remote Play experience.
Music sounds better both a) turned up and b) in Hi-Res. It just does. Xperia Z2 and Xperia Z2 Tablet will now support built in (via 3.5mm audio jack) Hi-Res Audio playback from both PCM and DSD files, in addition to the USB Hi-Res playback. The WALKMAN app also adds Sony's DSEE HX technology, enhancing the sound of your MP3, AAC or Music Unlimited tunes, restoring the experience sometimes lost in compression by these formats. And, because different headphones sound slightly different acoustically, Xperia Z2 and Xperia Z2 Tablet now give you the option to specifically select optimized settings for different Sony headsets.
We've invested heavily in building our Smart Social Camera portfolio over the past year, in terms of creating the richest ecosystem with a range of useful / professional / fun experiences both from in-house and our creative partners – this update means Xperia Z2 and Xperia Z2 Tablet users can enjoy our latest and greatest Xperia Camera apps; Sound Photo, AR fun, Multi camera and Face in.
Xperia stands for the most premium, fun and entertaining mobile experiences – experiences which, of course, create demand for more juice. This update includes the latest version of our acclaimed and popular Battery STAMINA Mode; and brings Ultra STAMINA Mode (to Xperia Z2, limiting a number of phone functions), giving you even more prolonged usage – based on a full charge, we estimate Xperia Z2 to last more than a week in standby when in Ultra STAMINA Mode.
This update also brings some of our best proprietary smart features. Quick settings that allow you to personalise faster than ever – Smart screen rotation automatically determines when the screen should be rotated according to the way you hold the device. So, it prevents unwanted rotation, such as when you lie down on the sofa to browse the web... and "Record Screen" lets you record a video of what you're doing on-screen. You start it in the same way you'd normally grab a screenshot – give the power button a long press, select "Record Screen" and the phone will start recording whatever you might be doing. Perfect for showing off a certain feature, capturing a top score, or even PS4™ Remote Play gameplay..?!
Xperia Z2 and Xperia Z2 Tablet are compatible with all our SmartWear apparel and Lifelog, but they will now unlock when SmartBand, SmartBand Talk or SmartWatch 3 is in close proximity thanks to Bluetooth Unlock. And, not only that, this will also work with all and any of our Bluetooth accessories and headsets... simply set up in "Settings – Security", then press the power key, and all will be unlocked when the accessory is nearby... useful!
Meanwhile, Sony has also updated the software page for the Xperia Z2 with the firmware details.
Firmware details
Android version: Google Android 4.4 (Kitkat)
Latest available software: 23.0.1.A.0.167
Release started: 2014-11-04
Software features
This upgrade for the Xperia smartphone includes many improvements such as;
Now includes Ultra STAMINA Mode for up to one-week use by simplifying your Xperia
Bluetooth unlock – use your Sony SmartWear to unlock your Xperia without a password
Many new Xperia camera apps: Face in, AR fun, Multi-camera & more
Smart screen rotation – your display moves with you to remain readable
Quick settings – customise your settings to access what you need quickest
To check the availability of the update navigate to Settings>> About phone>> Software updates>> System updates. Like always, the timing and availability of the update might vary depending on the market and the carrier.
But if you cannot wait for the update to hit your region, head over to XDA forum for the FTF links which can be flashed using Sony Flash tool.
FTF links for Xperia Z2
D6503_23.0.1.A.0.167_RU (1).ftf [Alternate link]
Stock Firmware 23.0.1.A.0.167_Generic (4.4.4)
FTF links for Xperia Z2 Tablet