Android 5.0 Lollipop: How to fix common bugs and problems on Nexus 9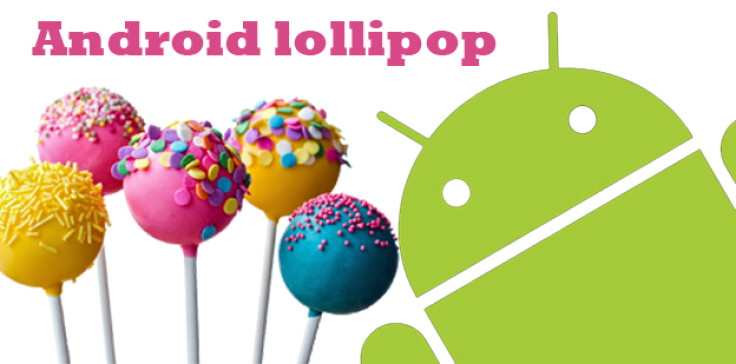 Several Nexus 9 users have recently been complaining on Android forums and social networks about inherent bugs and problems with the device, despite its power-packed configuration including the industry's best stock Android onboard.
The initial releases of stock Android 5.0 Lollipop also introduced a handful of new bugs and issues for the 9in Nexus tablet, making the situation even worse for agitated users.
Google's effort at fixing some of these bugs with the release of Android 5.0.1 update has only been partially fruitful.
IBTimes UK explores a few simple yet effective fixes to get rid of these redundant bugs and problems on your Nexus 9.
Wi-Fi Connectivity Issues
Nexus users have for long been wary of Wi-Fi connectivity problems, and the Nexus 9 is no exception.
Possible Solutions:
Power off the router, and then the Nexus 9 by pressing the Power button and tapping the Power off. Wait for thirty seconds then switch on both devices.
Install the Wi-Fi Analyzer application and search for a less crowded channel.
Go into Settings > Wi-Fi and press and hold your finger on the preferred network until you get a list of options. Choose Forget Network and try to connect again.
Ensure the router firmware is up-to-date by contacting your ISP.
Try changing the band frequency from 2.4GHz. At 5GHz you get a stronger signal, but 2.4GHz frequency offers a greater range.
Disable or turn off the MAC filtering on the router, or ensure that the MAC address of the Nexus 9 is added to authorized or permitted devices. Find this address via Settings > About tablet.
Slow or Laggy Performance
Sluggish and laggy performance has been one of the top concerns for some Nexus 9 users, as several reports suggest issues with multitasking, using Home buttons or opening applications.
Here are a few potential solutions to fix the lag or performance issues on the Nexus 7 2012 (Wi-Fi):
It is ascertained that most of the performance issues being reported are related to inherent software bugs in Android 5.0 Lollipop, and this could be resolved to some extent by installing the latest Android 5.0.1 update.
If all else fails, try a factory reset. This will help in removing the custom settings installed by faulty third-party apps and restoring the device to stock settings.
Applications Crashing and Freezing
Some Nexus 9 users have also reported issues with accessing their favorite applications, besides facing frequent crashes.
Possible Solutions:
If the same app is repeatedly crashing or freezing, make sure that it is up to date, and compatible with Lollipop 5.0. Go into Settings > Apps and select the problematic application, then tap Clear Cache. Restart the tablet and if the problems persist, try installing an alternative app.
Disable the "Battery saver" option on the tablet, as this can affect performance. Go to Settings > Battery to turn off this option.
Set it up as a new device, instead of attempting to run older Google profile. Old applications and settings could be corrupted and lead to intermittent crashing or freezing.
Factory reset the device. Reinstall selected apps to isolate the offending app.
Auto-Rotate Not Working
Reports of intermittent issues with Auto-Rotate feature on Nexus 9 are making waves on internet.
Possible Solutions:
Go into Settings > Accessibility > Display and turn off "Auto-rotate" option and then turn it on again.
Restart the Nexus 9 and try uninstalling applications selectively to see whether the issue is caused by a third-party app.
On the contrary, perform a factory reset and then reinstall applications one by one.
If the auto-rotate sensor in the Nexus 9 is faulty, the only option will be to return the tablet and get a replacement.
Near-Field Communications Not Working
The Nexus 9 NFC feature is useful for sharing files and paying for purchases online, but some users have complained about connectivity issues or the app not working.
Possible Solutions:
Verify that the back cover is intact by pressing gently on it. Tap the area just below the camera on the tablet and you should hear a soft click.
If all else fails, return the tablet for a replacement.
Overheating Issues
Numerous users have expressed concerns about their Nexus 9 constantly overheating, which may be attributed to processor-intensive tasks like gaming and web surfing.
Possible Solutions:
Avoid surfing websites loaded with animated images and advertisements.
Try a different browser such as Firefox, Beta, or Chrome.
Update all your apps regularly, including the browser.
Always install the latest Android Lollipop updates as soon as they are available from Google.
Battery Charging Glitch with Lock Screen
Some Nexus 9 users have reported a battery charging glitch, wherein the lock screen refreshes repeatedly as though it is stuck in a boot loop.
Consequently, the tablet will become unresponsive with a message notifying the user about a launcher crash, which is often accompanied by a constant ticking sound.
Possible Solutions
Launch Google app and go to Menu > Settings > "OK Google" detection and uncheck the box that reads "Always On".
Change the language under Settings and check if the issue is with the language profile.
Make sure the tablet is up to date by going to Settings > About Tablet > Software Update
Slow Battery Charging
Although there have been no complaints reported on the battery life of the device, some users have reported slow battery charging issues on the device, even after installing the latest Android update from Google.
Nevertheless, you can resolve this issue with a set of simple steps as outlined below:
Ensure the cable and charger is properly plugged into the power source.
It is advisable to use original company shipped chargers, as third-party alternatives could damage the charging capability of the battery and affect the tablet's battery performance considerably.
Make sure the power outlet is working fine by plugging in another device or try using another outlet for the same device.
Connect the Nexus 9 directly to computer via USB cable to verify that the cable is not faulty.
Get a replacement charger if you find it is faulty.
On the contrary, if the charger works fine on another compatible device, then take your tablet for service to the nearest retailer.
Note: A faulty or exhausted battery could also lead to poor battery charging performance with reduced charge retaining capability. Get it checked and replaced from an authorised service provider, if you think it is faulty.
For Android beginners, here is how to factory reset your Nexus 9:
Factory Reset:
Back up important data, as this will wipe all information from the tablet.
Go to Settings > Backup and Reset > Factory data reset > Reset tablet
Enter your password or PIN.
Select the option "Delete Everything".
Let the device reboot automatically.
[Source: Android Authority]
© Copyright IBTimes 2023. All rights reserved.