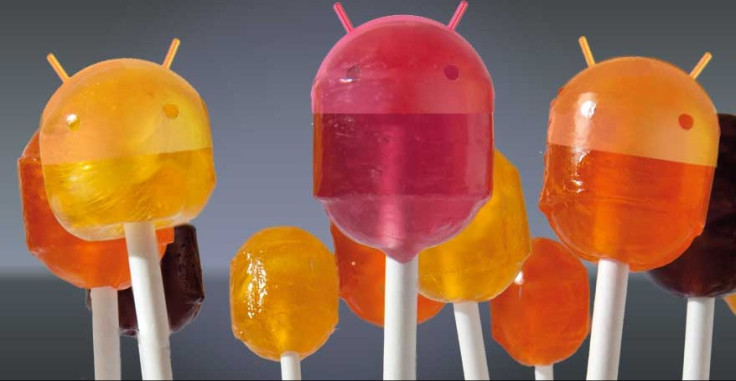 The SELinux (Security-Enhanced Linux) for all applications in Google's new Android version ensures better protection against vulnerabilities and malware. Besides, the new Android Runtime is one of the highlights of the Lollipop software, which replaces the default Dalvik in Android KitKat and improves the performance and responsiveness of apps.
Google's effort to make the Android dessert treatment more stable than that of rival operating system versions is also well reflected in the research conducted by Crittercism, the mobile application performance management solution for iOS, Android, HTML5 and Windows Phone 8. The latest data shared by Crittercism suggests that app crash rates in Android Lollipop software are lower than iOS 8.
For instance, the app crash rate for Android Lollipop is 2.0% as opposed to the 2.2% crash rate in iOS 8. Furthermore, Apple's latest iOS iteration shows higher app crash rates than its predecessor. The app crash rate for iOS 7 is 1.9%.
There could be a number of possible reasons for app crashes ranging from issues such as operating systems to apps, and device specific issues such as low memory.
Compared to older Android software versions, Lollipop turned out to be the most stable version with lower app crash rates than KitKat (Android 4.4) and Ice Cream Sandwich (Android 4.0) versions, at 2.6% for each.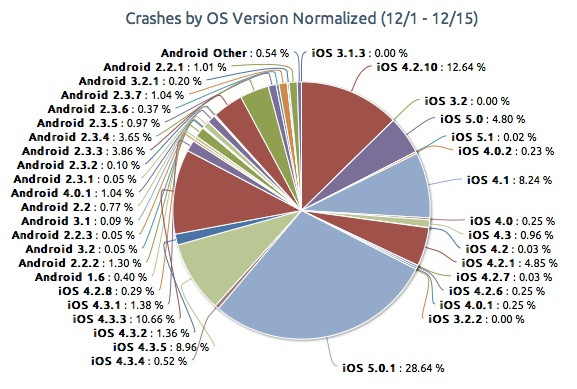 Earlier, a 2012 study conducted by Crittercism had suggested that iOS apps crashed at a higher rate than Android software. For a period of two months, a lot of data was compiled and broken down by OS version and apps. iOS was then found to be the crook in a majority of the cases. The study shows iOS has 23 different versions of software being used, whereas Android with 33 software versions has significantly lower app crashes.
[Source: ZDNet]