Android 5.0 Lollipop vs KitKat: Battery tests for Galaxy S5, HTC One M8, Nexus 5 and LG G3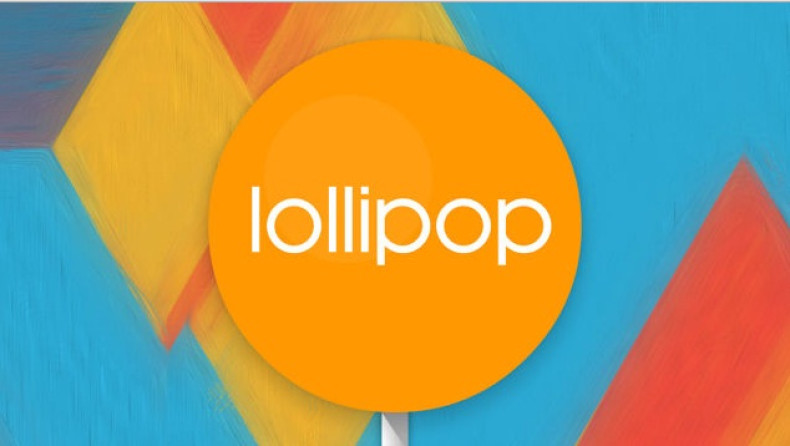 The battery test results for Android Lollipop-powered flagship devices such as Samsung Galaxy S5, HTC One M8, LG G3 and Nexus 5 have been released.
The Galaxy S5 stands out as a clear winner in most cases, which proves the Lollipop upgrade improves its battery endurance. HTC One M8 turned out to be the best smartphone for offering the longest web browsing battery support. LG G3's battery life remained unchanged with no major gain and loss, but Nexus 5's was most disappointing, according to the battery tests by GSMArena. These tests range from endurance to video call.
Internally known as Project Volta, a key element of the Android Lollipop is designed to improve the battery life by optimising the app's power consumption. Additionally, there is a battery saver mode in the Android Lollipop that extends the device's battery life by up to 90 minutes.
Check out the following test results if you are curious to know the battery life improvement for Google's latest Android iteration.
The endurance test suggests that the Android Lollipop upgrade boosted the endurance rating of the Galaxy S5's battery life along with its standby performance. The Lollipop powered Galaxy S5 scored the highest in the test and lasted for 11 hours more than what it did on the KitKat.
The endurance of HTC One M8 Lollipop bumped up from 71 hours (on KitKat) to 77 hours. Nexus 5 and LG G3 on Lollipop showed a fall of few hours compared to their KitKat opponents.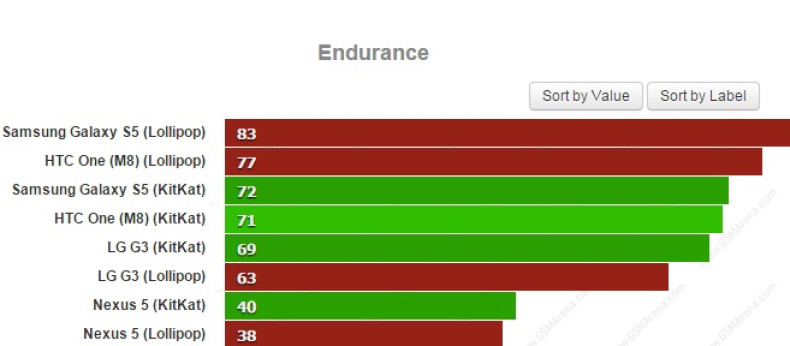 In terms of talk time performance, the Lollipop update delivered massive improvement for Galaxy S5, with an additional six hours longevity. Delivering longest talk time of up to 27 hours and 37 minutes, the S5 was again the top performer in the talk time test. While there is no major improvement in LG G3's call performance, One M8 and Nexus 5 (Lollipop) both lost a few hours.
Next is the web browsing test, in which the One M8 allowed for three hours of extra internet use than that on KitKat. It leapt ahead of the group and was the winner in the test. There was negligible change on other devices.
The video playback is less intensive than web browsing as the video decoder performs most of the work. The Galaxy S5, retained the first place in the tests and posted identical video playback time as it did on KitKat. All other Android devices lost about one hour of playback time.