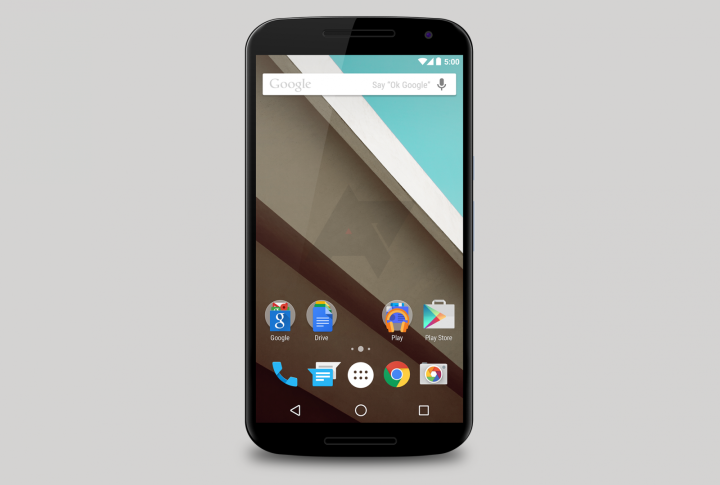 Android L was officially unveiled at Google I/O in June 2014, yet the mobile operating system software is still only available to developers, who have been tweaking their apps to take advantage of the new features ever since.
While Google hasn't officially announced when the software update will roll out, sources speaking to IBTimes UK indicate that Android 5.0 (as it will be called) will be launched alongside the company's latest Nexus smartphone (and possibly a new Nexus tablet) in the last week of October or first week of November 2014.
But just what is Android L, what new features does it have, and (most importantly) which smartphones and tablets are likely to get the update?
---
Android L? Lollipop? Lemon Meringue Pie? Lemon Drop? Android 5.0?
---
Google named the latest version of its mobile software Android L when it was revealed in June, but that is not expected to be the official name when it goes public.
What is almost certain is that this update will be Android 5.0, up from the current version called Android 4.4.4.
What is less certain is what confectionary-related treat will it be nicknamed. Google names its Android updates in alphabetical order, so what we do know is that it will begin with L.
On Monday, Android chief Sundar Pichai tweeted a link to a video teasing possible names for the next version of Android, including Lava Cake, Lemon Meringue Pie, Lady Fingers, or Lemon Drop.
The one notable omission is Lollipop, which has been the front-runner as the official nickname of Android 5.0 for some time now.
---
Android L: Release Date
---
Google has been remaining very quiet on when the latest version of Android will be released, with some speculating it could be on 15 October, though no major media event has been announced.
If the launch trends in line with last year, then we should expect Android L, along with the new Nexus devices, in the last week of October.
---
Android L: Material Design, wearables, notifications and 64-bit support
---
There are thousands of new features within the Android L update, but only a very small proportion will be of interest to consumers.
The main change smartphone users will notice is in terms of user interface design, with Google rolling out a new design language called Material Design which allows developers create layers within their apps. It is a radical overhaul of the Google's operating system, but from initial viewing, it is a good one.
With the wearables market exploding in the last 12 months, Google has also deeply integrated its Android Wear platform within Android L, allowing users to unlock smartphones without a pin code if they are wearing a smartwatch, and many more innovative features.
Notifications have also been given a make-over, allowing users to respond to notifications directly from the lock screen.
Under the hood, Google is also working to improve battery life (Project Volta) and now supports 64-bit chips and promises to improve performance thanks to a move entirely to Android Runtime (ART).

---
Android L: Which phones and tablets will get the update?
---
The most obvious devices which will get the Android L update are the smartphone and tablet set to launch alongside the public release of the OS software - the Motorola built Nexus 6 and the HTC-built Nexus 9.
After that, as always with Android, it's a bit of a mixed bag. Here's a round up of what we know so far:
Android developers using a Nexus 5 phone or Nexus 7 (2013 version) tablet have been able to run the Android L developer build, with Google releasing versions of the software soon after Google I/O. This guarantees that owners of these devices will see Android L.
As always, the Nexus device range will likely be the first to get any update, meaning it should roll out to these smartphones and tablets very soon after launch.
Aside from Google itself, HTC was the quickest off the mark with announcements about Android L updates to its phones. In a statement issued soon after the Google I/O announcement, it said:
"HTC is excited about the new features in Android L and we can't wait to share them with our customers. We are committed to updating our flagship HTC One family as fast as possible. We will begin rolling out updates to the HTC One (M8) and HTC One (M7) in regions worldwide within 90 days of receiving final software from Google, followed shortly thereafter by other One family members and select devices."
With Google and HTC partnering for the Nexus 9, it is no surprise to hear this from HTC, who will have been working with this software for a number of months now.
Motorola - soon to be consumed by Lenovo - has confirmed that both the 2014 version of the Moto G and the 2014 version of the Moto X, which launched last month, will receive the update to Android L soon after public release.
Reports during the summer suggested the 2013 versions of the Moto X and Moto G would both get the Android L update later this year, and while that report may have turned out to be fake, we expect it could inadvertently be true, again given Motorola's close ties to Google.
One of the benefits of having an almost pure version of Android on your phones is that it allows for a much faster upgrade time frame, which is why Motorola should be able to give customers an estimated upgraded schedule sooner rather than later.
We've asked LG for any news on its plans for Android L for the likes of the G3 and G2 smartphones but we've heard nothing so far.
It should be noted that LG also makes the Google Nexus 4 and 5 smartphones, meaning the company should have a head-start on other manufacturers when it comes to getting Android L ported to its other devices.
LG has told TechRadar it has no update "on if / when Android L will be coming to the LG G3."
Sony has responded to our request for details on its plans, telling IBTimes UK:
"We're enthused by early reaction to the Android L preview. Whilst we can't share roadmap specifics yet, we'll continue to bring unique Sony software matched with the latest Android experiences to as many Xperia users as possible - so stay tuned. Most recently, we're pleased to have started rolling out Google's freshest Android version (4.4.4; KitKat) for Xperia Z1, Xperia Z1 Compact and Xperia Z Ultra."
Since that statement was issued, Sony has launched the Xperia Z3 and Xperia Z3 Compact, both of which will likely be among the first of Sony's phones to get the update - along with the soon-to-be-released Xperia Z3 Tablet Compact.
And finally, the big one. Samsung traditionally brings the latest version of Android to only a very small subset of its smartphone offering, and so it is likely to be the same with Android L.
Just like LG and Sony, we have asked Samsung about its plans for the Android L update but so far the South Korean giant has remained tight-lipped about its plans. However, top of the list will be the Galaxy Note 4, the Galaxy Alpha, the Galaxy S5, and the Galaxy Note 3.