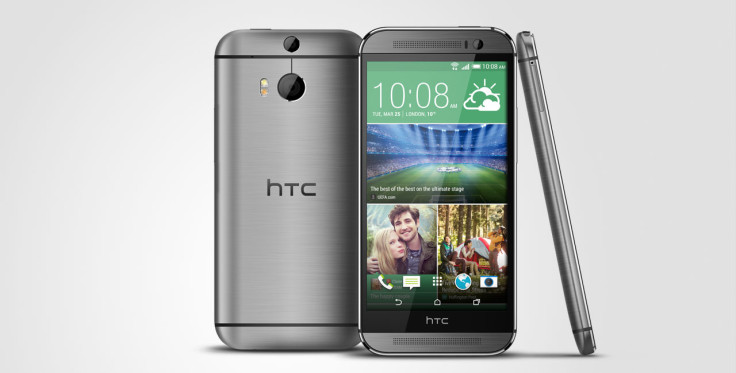 HTC One (M8) smartphone owners who have subscribed to Verizon's wireless network service in the US have much to cheer about, as the carrier has officially begun seeding the Android 5.0 (Lollipop) OS update.
Announcing the Lollipop rollout officially, Verizon states that HTC One (M8) users can check for the new OTA Lollipop firmware upgrade notifications on their handsets.
Users should observe the latest Lollipop OS upgrade bearing software version SU4A – 3.28.605.9, SU4B – 4.17.605.5.
What's new in Android Lollipop for Verizon-driven HTC One (M8)?
Android Lollipop brings a host of newer features and enhancements for users of HTC One (M8) smartphones.
Material Design UI: Offers complex animations and 3D views, 64-bit API support and improved overall runtime.
Notification Panel: Users can now swipe down once for notifications, and swipe down a second time to access the Quick Settings menu. The toggle button from KitKat is now replaced by Settings.
Lock Screen: The following Sense settings have been removed:
• Security > Enable lock screen widgets
• Security > Notification Settings
• Security > Bypass lockscreen on wake
• "Sound" has been changed to "Sound and notification" in Settings
• Notification light settings have been moved to "Sound & notification"
• Calendar Picker View offers dropdown capabilities
• Search function has been added to Settings
• Date & Time settings have been re-ordered
• Syncing with new Google Settings and adding in Accessibility
• Switch Access
• Color Inversion
• Color Correction
• High Contrast Text
• "Sidetone" will be added as a Call Setting, which provides audible feedback to the caller.
Android Beam: Promotes Near Field Communication (NFC) sharing in the user interface (UI). The option to share with NFC within the Share menu has now been added.
Recent Apps: Card view and Grid view app styles incorporated. Users can change recent app styles by navigating to Settings > Layouts within their devices.
Along with the above new features, the Android Lollipop OS update also incorporates the following enhancements:
Enabling of Band 4 roaming
Improvements made to three-way calling feature
Installation of Android Lollipop update within Verizon-driven HTC One (M8)
If you have received notifications to install the new update, the software will download automatically in the background, after which you will need to tap Install Now to complete the installation process.
To check the current software version, navigate to Home Screen > Menu > Settings > About Phone.
Manual user initiated update process:
If you have not received notifications (to install the new update via OTA), navigate to Settings > Phone Update > Check for updates > Download Now, within your HTC One (M8) smartphones.
When the download is complete, a screen will appear advising you that the new version of software is ready to be installed. Tap Install Now and the device will restart.
A screen will appear stating that the installation is in progress. Once complete tap OK.