Japan-based electronics manufacturer, Sony which had officially stated that it would release the much expected Google Android 5.0 (Lollipop) OS update to only the Xperia Z series of smartphones could now spring a surprise.
According to an Android Headlines report that quotes an Xperia Blog post (which in turn quotes the Jiyouhui blog), Sony could still release Android Lollipop for Xperia C3 users as various purported screenshots (by Jiyouhui) have surfaced that seemingly indicate a software update launch.
Take a look at the screenshot below: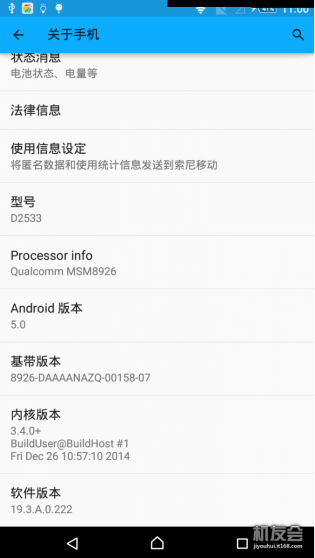 As per the leaked screenshot, Android Lollipop OS is clearly shown running in an Xperia C3 handset bearing model number D2533, and the software update build is displayed as bearing firmware number 19.3.A.0.222.
From the screenshot it is evident that the OS firmware build before updation bore version number 19.2.1.A.0.72 which is the Android 4.4.2 KitKat firmware.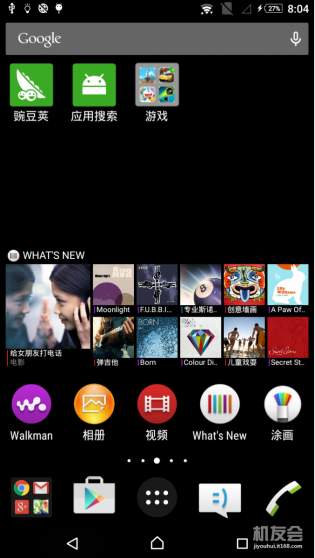 The user interface (UI) as displayed in the leaked screenshots seems to be refreshed and is also similar to the UI that the recent Lollipop OS update build offered to older smartphones.
However, the latest screenshot leaks could be due to Sony testing out Android Lollipop internally on specific Xperia mid-rangers, and a release even if official is expected to happen over time and not anytime in the near future.
Until then, it is only Xperia Z users who have lots to cheer about.
As of now, Sony's pure mid-range Xperia C3 runs the outdated Android 4.4.2 KitKat, hence the Lollipop update when it comes should do the smartphone a world of good.
Enhancements within Android Lollipop OS update, which users of Sony's Xperia Z (officially confirmed to receive Android Lollipop) can look forward to are:
Material Design: A colourful and responsive UI design for consistent, intuitive experiences across devices.
Notifications: View and respond to messages directly from your lock screen. Includes the ability to hide sensitive content for these notifications.
Battery Saver feature: The new feature extends the device's battery life by up to 90 minutes.
Enhanced security: Android Smart Lock can secure your phone or tablet by pairing it with a trusted device like your wearable or your car.
Device Sharing: Multiple users for phones.
New Quick Settings: Enables users to get to the most frequently used settings with just two swipes at the top of the screen.
Connectivity: Improved network handoffs resulting in limited interruption in connectivity.
Android TV: Support for television.
OK Google: Talk to Google on the go to get quick answers, send a text, get directions and more.