When Andy Murray first became a tennis professional, Roger Federer and Rafael Nadal were just beginning their era of domination. As the years and the Grand Slams rolled by this seemed like terribly unfortunate timing for the talented and hard-working Scot: To be the best male British player for many decades but find the route to the very top blocked by some serious sporting legends.
To add to Murray's woes, his rise was accompanied by that of Novak Djokovic. Not one, not two, but three all-time tennis greats to compete against. As the others accumulated major titles (45 between them), it seemed that Murray might never overcome that last hurdle.
But finally, in 2012, that most auspicious of British sporting years, it all came together for Murray. He won Olympic gold and his first major, the US Open. He went on to win Wimbledon twice.
Simultaneously, Federer and Nadal were succumbing to age and the wear and tear on their bodies. Djokovic and Murray were set to become tennis' new power duopoly.
Murray had the year of his life in 2016, winning titles at Rome, Queen's, Wimbledon, Rio de Janeiro, China, Shanghai, Paris, and ending as the world number one. Oh, and he also became a father. For those who think such things are important, plain old Mr Murray became Sir Andrew Barron Murray in the New Year Honours list.
But tennis legend-turned-commentator John McEnroe recently said of Murray: "He's always been top four, but it's been a distant fourth. In a way, he's still a distant fourth." To which Murray responded: "I think for pretty much all of my career that would have been the case...But it's not true of the last year, because I'm ranked No1 in the world."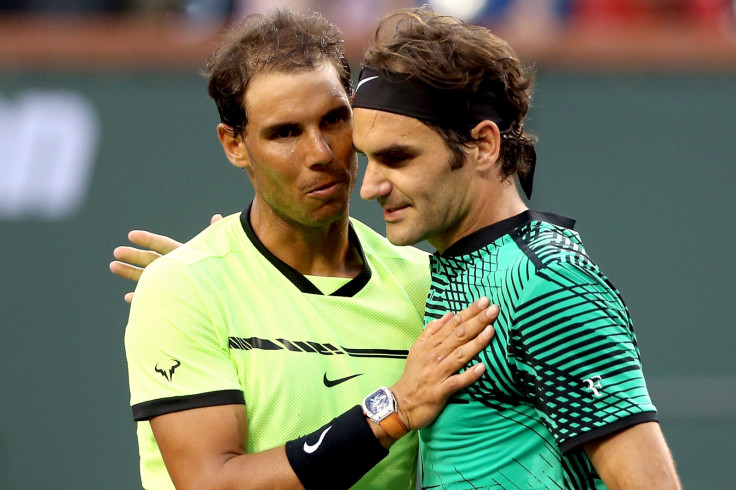 Murray reached the top on the back of his fantastic performances in 2016, but has been in his poorest form for years for almost the entire time he has been ranked at number one, partially courtesy of a quirky rankings system.
Once upon a time a semi-final berth in Paris and the fourth round in Melbourne would not have seemed too disastrous, but for the world number one it is a poor return. And to add to Murray's woes, he has just turned 30 years of age, on the physical downslope. It is hard then to know whether Murray should be cheered or saddened by the return to form of the old champs, Federer, now 35 and winner of the Australian Open, and Nadal, 31 and French Open champion.
The renaissance of the old duopoly has also coincided with a slump for Djokovic, who is just a week younger than Murray.
And now Murray has been dumped out in straight sets in the first round of the Aegon Championships by lucky loser Jordan Thompson, a late injury replacement. The Queen's Club tournament has long been Murray's perfect preparation for Wimbledon. He has won the warm-up event five times, including in each of the last two years.
Murray's lacklustre Queen's performance was particularly disappointing given his commitment to donating his prize money from the tournament to the victims of the Grenfell Tower disaster. A donation of up to £350,000 instead became one of around £12,000.
Murray's standing with some elements of the London-based media has often featured a strange undercurrent: when he wins he's British, when he loses he's Scottish. It took a long time – and real sporting triumph – for Murray to be embraced.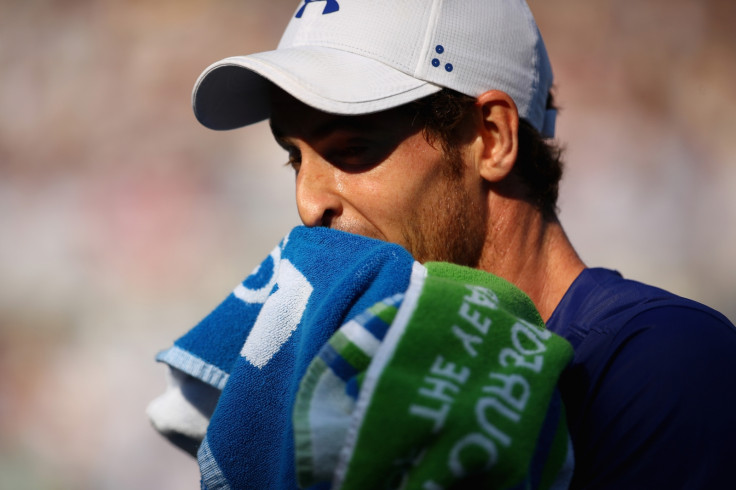 As a young star he gave off an air of surly teenager, chuntering to himself, and some were offended by his statement that in big football tournaments he supported "anyone but England". Personally, I had never admired him more, whether it was a firmly held belief or just a joke.
His mini-slump cannot be denied: Murray has lost before the quarter-finals in six of his ten tournaments this year. In 2016, that happened twice in 17 events. Of course the Murray fan club will be able to go back into full swing should he win at Wimbledon, but the renaissance of his rivals, his own struggling form, plus injury worries make the title a longer shot than it had been.
Staying at the top can be harder than getting there, not least because Britain has a trait of building up its stars up only to knock them back down again.
Murray himself showed an admirable sense of perspective over his surprise loss when he said: "Queen's defeat means more practice and Peppa Pig."
Perhaps Daddy Murray hasn't been getting as much sleep as he needs to be the world's best tennis player. But we would do well to remember that he is still the number one, the only British player ever to achieve such a feat and the defending Wimbledon champion.