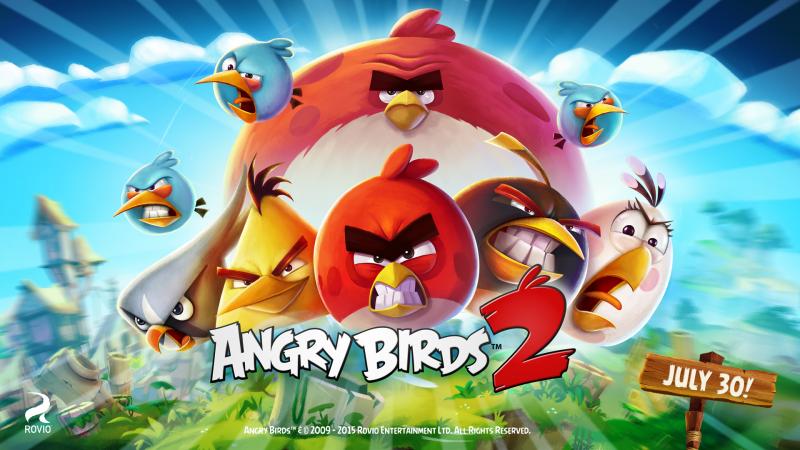 Rovio has announced Angry Birds 2, the first full follow-up to the smash hit mobile game, promising further details on Tuesday 28 July ahead of its release on Thursday 30 July, just two weeks away. The announcement came via the developer's blog, which says the game will be released on "app stores worldwide".
First released in late 2009, Angry Birds proved enormously popular. The game tasks players with launching birds with a slingshot at destructible constructs in an effort to destroy the pigs in and around them.
Angry Birds spawned 11 follow-ups with themed levels, online play, gameplay tweaks and licences like Star Wars and Transformers. There have also been a few spin-offs, compilations and versions of the games for home consoles and PC.
The series to date has generated three billion downloads.
"Back in December 2009, when we were just a small games studio, we released our 52nd game featuring colorful birds, green pigs, a slingshot and a super catchy theme tune. Fast forward to 2015 and Angry Birds has taken the world by storm," reads Rovio's statement.
"With 3 billion game downloads, millions of fans across the globe, multiple mashups and spin-offs, collaborations with A-list celebrities and much more, we're really proud that Angry Birds is the mother of all mobile game apps. And now we're proud to announce the mother of all sequels – Angry Birds 2!"
For all the latest video game news follow us on Twitter @IBTGamesUK.