Anonymous hackers say they have uncovered plans by Isis to attack Paris, Indonesia, Italy and Lebanon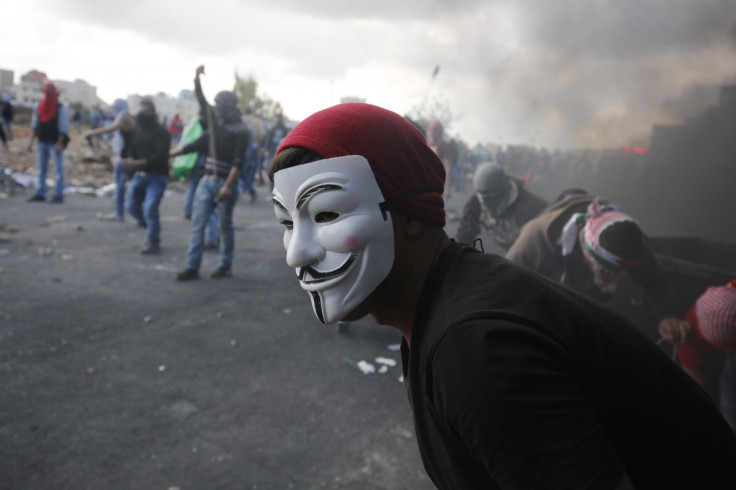 The hacktivist group Anonymous has reportedly uncovered plots by Islamic State (Isis) for terrorist attacks in Paris, US, Indonesia, Italy and Lebanon, to occur on Sunday, 22 November. A subgroup of Anonymous called OpParisIntel published a statement claiming that they had found details about an imminent attack by IS, just over a week after 130 people were killed in Paris.
The loose collective of online activists claim that IS is planning on attacking:
Multiple venues in the French capital,
A WWE Survivor Series event in the Philips Arena in Atlanta,
A Five Finger Death Punch gig in Milan,
University Pastoral Day in Lebanon,
The Al-Jihad, One Day One Juz in Indonesia, and
The global Catholic Church celebrations of Feast of Christ the King.
Anonymous published the list of potential targets alongside a statement: "The goal is to make sure the whole world, or at least the people going to these events, know that there have been threats and that there is possibility of an attack to happen. Another goal is to make sure Daesh [the Arabic name for ISIS] knows that the world knows and cancels the attacks, which will disorientate them for a while."
The FBI is taking the alleged threat against the WWE event very "seriously", and they will be releasing a statement on the situation, according to Atlanta-based TV reporter, Mark Winne.
The news comes as Anonymous escalates its online assault on IS after the Paris attacks by taking down one of the most important forums for their communication. IS has responded to hacking group's threats by publishing a series of basic guidelines to prevent their followers' Twitter accounts from being hacked.
Since the shootings at the French satirical magazine Charlie Hebdo's Paris offices, which killed 17 people, the hacktivists claim to have closed down 149 websites, 101,000 Twitter accounts and 5,900 propaganda videos, belonging to IS, according to an investigation by Foreign Policy.
© Copyright IBTimes 2023. All rights reserved.