Anthrax-Tainted Heroin Kills Blackpool Drug Addict and Puts NHS on Alert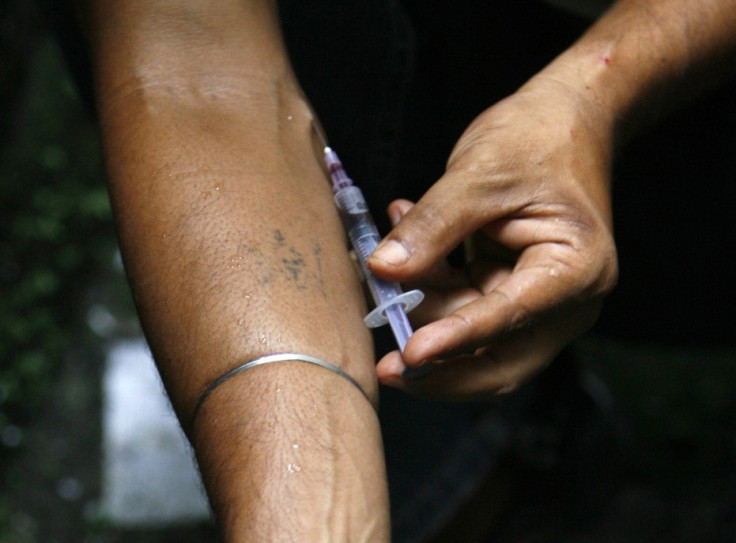 A drug addict in Blackpool has died after contracting anthrax from a heroin injection.
The man, whose name has not been revealed, died in hospital from a bacterial infection caused by anthrax spores, according to the Health Protection Agency (HPA).
The man was a known heroin user. NHS Blackpool said that a cutting agent contaminated by anthrax had been mixed with a heroin batch and sold on the streets.
The fatality has sparked fears of a nationwide anthrax outbreak, following the death of a Scottish drug addict to the same disease last month, and a string of cases across Europe.
Since June seven people have contracted anthrax infections after taking drugs - one in Scotland, three in Germany, two in Denmark, and one in France.
The HPA said it was not clear whether the Blackpool death was linked to the European outbreak.
Anthrax is a deadly bacterial infection caused by Bacillus anthracis, which primarily affects hoofed animals. Humans are normally infected through inhalation or ingestion of anthrax spores.
It is believed that drugs such as heroin became contaminated when cut with the bones of infected animals.
Dr Dilys Morgan, a zoonotic expert at the HPA, said: "It's likely that further cases among PWID (people who inject drugs) will be identified as part of the ongoing outbreak in EU countries.
"The Department of Health has alerted the NHS of the possibility of PWID presenting to emergency departments and walk-in clinics, with symptoms suggestive of anthrax."
An HPA spokesperson added: "We are telling people on the ground who work with drugs users to be aware of the danger and look out for gashes that develop around injection sites.
"You can treat anthrax with antibiotics if caught early, otherwise it can be fatal. That is the vital message we are trying to get out."
© Copyright IBTimes 2023. All rights reserved.