Aown Dogar, 13, drowned in Thames playing games with friends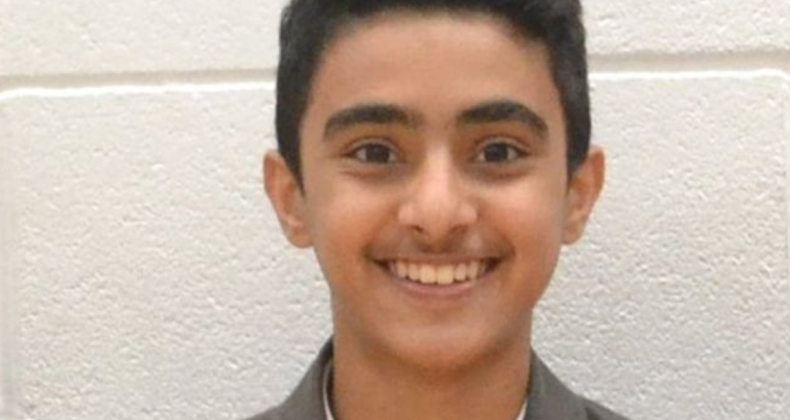 An inquest into the death of a teenage boy who drowned while playing in the River Thames with his friends has concluded the tragedy was an accident. Oxford Coroner's Court heard how Aown Dogar, 13, from Oxford, was playing in waist-deep water on 25 June, when he started showing signs of distress, waving his arms and shouting for help.
His brother and a friend, who were also in the water, initially thought he was joking as the incident unfolded in a stretch of river at the bottom of the friend's garden, near Donnington Bridge, south of Oxford. In a statement, his 12-year-old friend said: "We were playing piggy in the middle, then we were playing tag in the river. All of a sudden Aown was waving his hands in the river above the water. I thought he was messing around.
"Then he started drifting with the current. I said he was fine and probably just joking. I could see Aown going up and down and his hair was soaking. I tried to reach out to grab Aown's hand as he floated past. It missed by a few inches and Aown carried on floating towards the bridge."
Aown's sister, who had been filming the boys on her mobile phone from the side of the river, started screaming in panic, prompting a neighbour to dive into the water to try to save her brother. Police watched the footage to work out exactly what happened, with Det Sgt James Mather, of Thames Valley Police saying he believed Aown was not a particularly strong swimmer.
"The first video was footage of the ground and a girl screaming. The four other videos were of three males playing in the river. The water is waist high and none appear to be in difficulty. All appear to be enjoying themselves. The males are throwing a white blow-up armband. The fifth clip is focused on the willow tree. A boy's head can be seen behind the willow tree, between the branches." he said.
The assistant coroner for Oxfordshire, Alison Thompson, concluded that Aown's death was accidental, and said he may have been trapped by underwater vegetation. "Aown was playing with two friends at his friend's house. It was all harmless fun to begin with. All of a sudden, Aown seemed to have gotten into some difficulty, I think they had all moved further downstream towards the bridge.
"At this position in the river there is something of a ledge which would have taken Aown out of his depth. He was seen struggling for some time. They all thought he was larking around, but suddenly that was not the case. He was drifting towards an area of vegetation. It seems he disappeared from view quite quickly. It did take the fire service some time to find him," she said.
A doctor established Aown's cause of death as drowning. The inquest heard that a review would be held to determine whether any action should be taken to prevent similar incidents from happening in the future.