Apple is currently investigating into claims suggesting an iPhone 7 exploded and caught fire after a video surfaced on Twitter.
Brianna Olivas, 18, from Tucson, Arizona, who runs a Twitter handle @briannaolivas_, told Mashable her rose gold iPhone 7 Plus model exploded and began smoking Wednesday (22 February) morning. Later the same day, Olivas posted a video showing smoke coming out of one side of the iPhone and its case melting on Twitter.
At the time of writing the video has got more than 33,000 likes and retweeted over 31,000 times and has over a thousand of replies.
Olivas bought her iPhone 7 Plus from Sprint in January 2017. The day before the incident took place, she was facing problems while turning the phone on. She took it to an Apple Store, where employees told her the handset was working fine, after conducting tests.
While everything seemed to be fine, the next day it caught fire.
"The next morning I was asleep with my phone charging next to my head, my boyfriend grabbed the phone and put it on the dresser," Olivas told Mashable.
"He went the the [sic] restroom… and from the corner of his eye he saw my phone steaming and [heard] a squealing noise. By the time he got over to the phone it had already caught fire, he quickly grabbed the phone and threw it in the restroom… as soon as he threw it in the restroom is [sic] blew up and more smoke started coming out of the phone."
Apple representative told Olivas they are conducting tests and expect to know more about it within a week's time. In response to the matter, an Apple spokesperson told Mashable the company is aware of the video and that it is "in touch with the customer and looking into" the event.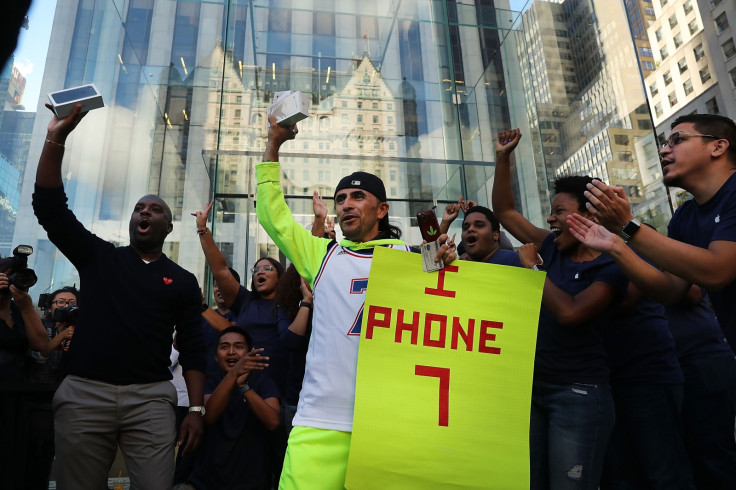 The video surfaced amid growing concerns over the safety of batteries used in the smartphones. Samsung had to announce an unprecedented recall of its Galaxy Note 7 smartphone second time following reported cases of the device overheating and catching fire. In January, Samsung concluded two distinct battery flaws caused the phone to blow up.