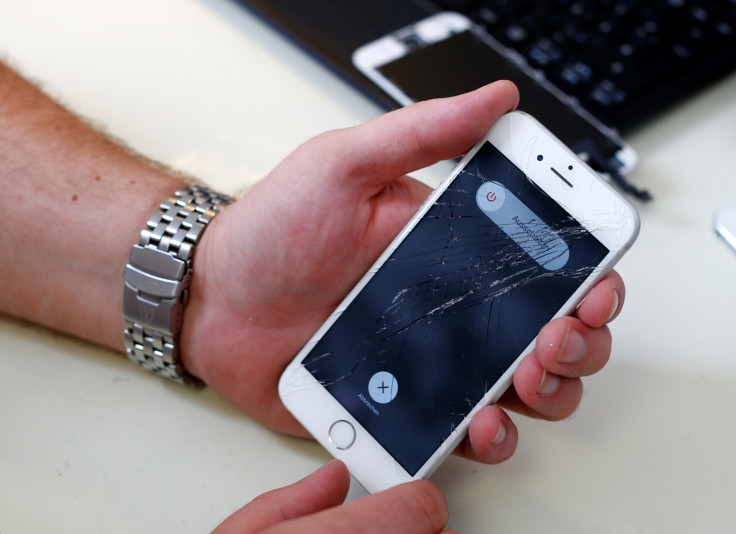 Finally, Apple will fix iPhones' cracked screens, one of the most common issues users face.
The company will install its machines for repairing cracked iPhone screens in about 400 third-party repair centres in 25 countries across the globe.
Minneapolis-based Best Buy is one of the first recipients of the screen repair machine dubbed Horizon machine, reports Reuters, which has observed the machine at a repair lab in Sunnyvale, California.
Apple plans to roll out the machines in 200 of its 4,800 authorised service providers over the next few months. By the end of this year, the company plans to double the figure.
The company started pilot testing of the machine a year ago. A few machines are already operating at third-party repair centres in the Bay Area, London, Shanghai and Singapore. Countries such as Colombia, Norway and South Korea, where Apple does not have a retail presence, will also get the machines.
Apple says customers can get their devices fixed at non-authorised shops without voiding their warranties, but the Horizon machines are needed to fix iPhones in situations when the fingerprint sensor attached to the back glass gets damaged when the phone is dropped.
Apple's latest move comes as eight US states such as New York, Massachusetts, Tennessee, Illinois, Minnesota, Nebraska, Kansas and Wyoming are considering right to repair bills. The bill would require manufacturers to supply repair manuals, diagnostic tools and replacement parts at a fair price to technicians as well as the public.
But Apple says legislative pressure is not the reason why it took the decision to share the technology.
"We've been on a quest to expand our reach," Brian Naumann, senior director of service operations at Apple, told Reuters.
Only Apple's machines can tell the processor used in the iPhone, its silicon brain, to recognise a replacement sensor.
Although fixing cracked screens might look like a small thing, it is actually a billion-dollar business. According to research firm IBISWorld, the global cell phone repair business generates about $4bn in revenue per year.
Apple customers have been requesting repair services ever since the iPhone was launched in 2007, but the company waited until it could perfect the screen repairing process. The company says the process is aimed at making the screen look like it came out of the box.