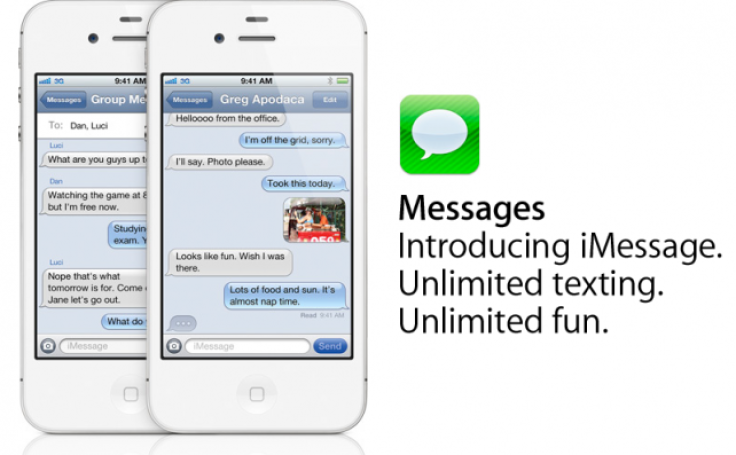 As rumours keep gaining momentum just days before the WWDC 2016 conference, a recent report claims that Apple may release iMessage for Android devices at the event. Apple's iMessage is a closed service which is currently only open to iPhone, iPad, Mac and iPod touch users.
MacDaily news, which reports on Apple products and services, says Apple is looking to spread its services beyond the iOS and OS X platforms just like Android has done for many of its apps which are available on non-Android platforms as well. "Apple will announce that iMessage encrypted text messaging is coming to Android users at WWDC next Monday at WWDC 2016, according to a source familiar with the company's thinking. Apple is increasingly focused on services which means opening up certain avenues beyond its own X platforms," reads the report.
Apple has in the past released some apps on Android devices, most significantly, Apple Music which it unveiled for Android last November. Apart from this, a 'Move to iOS' app and a Beats Pill app for controlling the Beats Pill speaker were introduced.
At this point it is, mere speculation even though the report claims it is from a trusted source. The news of the expected unveiling of the app also comes just weeks after Google announced its yet to be released instant messenger app Allo at the Google I/O 2016 which it said would be available for both Android and iOS.
The WWDC 2016 hosted by Apple is set to take place in San Francisco from 13 -17 June. The company is expected to make a number of announcements including the possible launch of iOS 10 and renaming of OS X to macOS.