Apple and Samsung must block phone use while driving, urge road safety regulators
US road safety agency issues guidelines for phone makers to curb dangerous app-use while driving.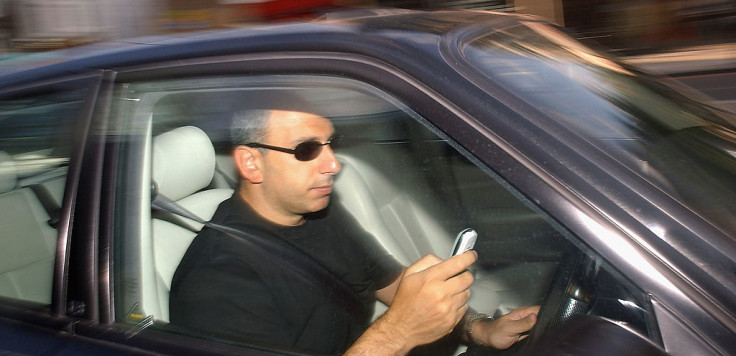 Technology companies like Apple and Samsung must develop a software feature to stop their smartphones being used behind the wheel, says the US road safety administration.
The call comes just weeks after lorry driver Tomasz Kroker was found guilty of killing a woman and three children in a UK crash caused by him looking at his mobile phone. The crash prompted calls on phone makers to develop a way of preventing devices from being used while driving.
A patent made public in 2014 revealed Apple has been working on a way to disable a driver's iPhone while they are behind the wheel, but making sure the system works automatically without disabling the iPhones of passengers (or the driver's phone in the hands of a passenger) is tricky.
The US National Highway Traffic Safety Administration (NHTSA) is to apply pressure on smartphone makers in the form of a set of voluntary guidelines.
"Your smartphone becomes so many different things that it's not just a communication device," Anthony Foxx, secretary of the Transportation Department, told the New York Times. "Distraction is still a problem. Too many people are dying and being injured on our roadways."
The new guidelines, to be issued on 23 November, ask smartphone manufacturers (including Apple, Samsung and others) to design future operating systems which limit their functionality and simplify the interface when they are being used in a moving vehicle. In a move echoing Apple's 2014 patent, the guidelines also ask phone makers to create a system which identifies when a phone is being used by the driver.
Although the NHTSA cannot directly control what car- or phone manufacturers do, it has had previous success in directing how carmakers design dashboard navigation and entertainment systems.
In the UK, road safety charity Brake welcomed the pressure on phone manufacturers to create a 'driving mode' to sit alongside the ubiquitous Flight Mode, but said more must be done. A spokesperson told IBTimes UK: "There is no single solution. Although we welcome the introduction of a 'driving mode' by smartphone manufacturers, there is also a continued need to educate drivers about the devastating consequences of distracted driving, and for strict law enforcement for those who continue to drive dangerously."
A recent survey by Brake revealed that 49% of British drivers aged between 25 and 34 admitted to using smartphones apps while driving.
© Copyright IBTimes 2023. All rights reserved.