Apple 'secretly building' virtual reality headset to rival Oculus Rift and Microsoft HoloLens
Apple has been acquiring a number of firms in the VR field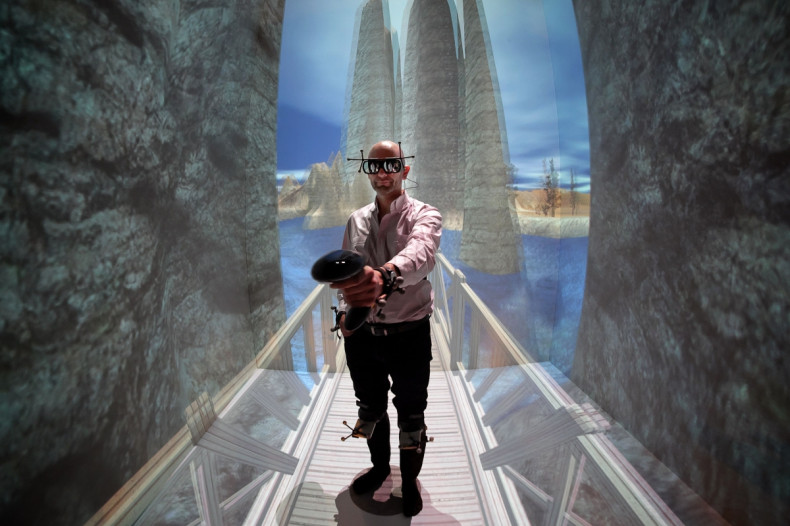 A secret team of experts is reported to be working on Apple's virtual and augmented reality headsets pitched against Facebook's Oculus Rift and Microsoft's HoloLens. The team comprises hundreds of staff including those from its acquisitions as well as employees from companies that are working on next-gen headset technologies.
Apple's VR project came to light after the company hired Doug Bowman, a top researcher in the area. According to Bowman's academic profile, he joined Apple following a sabbatical from his post as computer science professor and director of the Centre for Human-Computer Interaction at Virginia Tech.
Besides, he was lead author of 3D User Interfaces: Theory and Practices. He also served as the general chair of the IEEE Virtual reality Conference in 2007-2008. Bowman has received a career award from the National Space Foundation for his work on 3D interactions. After hiring Bowman, Apple has recruited several former employees from Lytro, a Silicon Valley start-up.
Apple's latest acquisition includes Flyby Media, an augmented reality start-up. Flyby had previously worked with Google for the development of software for its 3D technology Project Tango.
After acquiring Israel-based motion-sensing company PrimeSense in 2013, the company bought Faceshift, a start-up based in Zurich and Metaio. It is still seeking acquisitions in optical technologies, according to sources familiar with Financial Times.
Apple has been developing prototypes of the headset configuration for several months although it is not known as to when it is planning to release the VR headset or if the device would compete in the mobile virtual reality area with players such as Google cardboard and Samsung Gear VR. The technologies for the imaging and positioning of the headset could also be used for its secret car project.
This is not the first time Apple has experimented with a VR headset. In mid-2002, a team led by co-founder Steve Jobs developed prototypes and even filed patents.
Some of the company's VR patents were revealed in 2015 in a series of job advertisements seeking software engineers to "create high performance apps that integrate virtual reality systems for prototyping and user testing".