Don't worry. You are not the only one wondering why the new iPhone rumours have started so early this year. We normally hold off on rumour round-ups until a clearer picture on the next Apple handset has formed, but here we are, with a bucket full of rumours and gossip in January, a full eight months before the iPhone 7 is expected to arrive.
You know, it could actually be Apple's fault. The 'S' upgrade year – as opposed to when the model number increases – is always the less-impressive half of the iPhone update cycle, and for the 6S the lack of innovation was felt more strongly than ever before. The 6S debuted the new 3D Touch technology, an evolution of Force Touch on the Apple Watch that lets a screen know how firmly you press it.
Buying the new one, because it's the new one
The feature sounds great in principle, and works really well, but there just isn't much to do with it. I know iPhone 6S buyers who didn't even realise their new phone had this feature; they just bought the new one because it's the new one. I thought game developers would jump at the opportunity to reward players for pressing the screen with varying intensity – pedal modulation in racing games, rate of bullet fire in shooting games, and so on – but they haven't. 3D Touch simple isn't a core feature.
Even the improved performance of the 6S isn't much of a selling point any more; my iPhone 6, which I bought on day one in September 2014, still feels brand new. Given the option of paying for an upgrade or sticking with this for another year, the answer was obvious.
Finally, add into the mix a quarter of (relatively) poor iPhone sales and it's no surprise that, just four months after the iPhone 6S went on sale, we are already looking to The Next Big Thing.
What will the iPhone 7 be?
We haven't seen any photos yet, but the design is expected to change. It will likely be thinner and lighter, and that unsightly camera bulge on the back might be removed. The screen is unlikely to change its size or resolution for the 7 or 7 Plus.
Extreme thinness and wireless connectivity are likely to be key features of the iPhone 7. It has been widely speculated – and leaked by multiple insider sources – that the iPhone 7 will not have a headphone jack. Instead, users will be asked to use the Lightning port (some headphones already connect this way), or a pair of wireless Bluetooth headphones.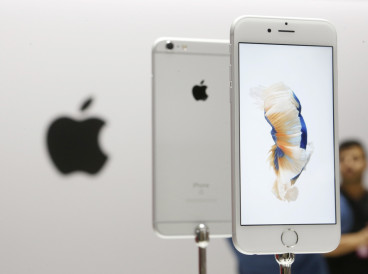 Will Apple include a pair of (Beats-branded) wireless headphones in the box? Quite possibly. Will Apple use the headphone jack-less iPhone 7 to push a new range of wireless Beats headphones? You bet.
Removing the Home button
The Home button could also be given its marching orders, as rumours claim the iPhone 7 will integrate a Touch ID fingerprint reader into the display, meaning you can unlock the phone by pressing anywhere. This would combine neatly with 3D Touch; a soft tap of the screen would work normally, whereas a firm press, perhaps in one area, would be like pressing the home button.
These are likely to be the marquee changes over the iPhone 6S, while the usual updates of a faster processor, improved camera and better battery life are all to be expected year in, year out. A bump in storage would also be nice, boosting the minimum from 16 to 32GB and the top-end model from 128 to 256GB, although this might only apply to the larger iPhone 7 Plus (and would give it more storage than an entry-level MacBook).
When will we find out for sure?
The iPhone 7 isn't likely to be announced until September, but we expect to see iOS 10 at Apple's annual Worldwide Developer Conference (WWDC) in June, where we might see some clues of what the new phone will be like.
Before that, Apple is tipped to be holding a media event in March where it will update the ipad Air and also reveal a new, smaller and cheaper iPhone, currently known as the iPhone 5SE. Whether this turns out to be true – and whether it will actually go on sale in the UK – remains to be seen.